Dear customer,
To create a hotlist, simple add some properties by clicking on the icon on each property that is of interest to you. Once you have selected your favourite properties for sale in Sotogrande ad the surrounding area, assign a name to the hotlists and save it by clicking on the red button.
When done, you will be able to recover all of your

hotlists fron any computer or device wherever you are. your

hotlists are private, if there are any important changes to the properties in your saved hotlists, our intelligent automated system will alert you by email.
If you would like more information about the properties in this hotlist, just fill in the form below and we will get back to you
If you need more infomation about this list of properties, just fill in the form bellow to ask for more information, and we will contact you to solve all of your doubts and questions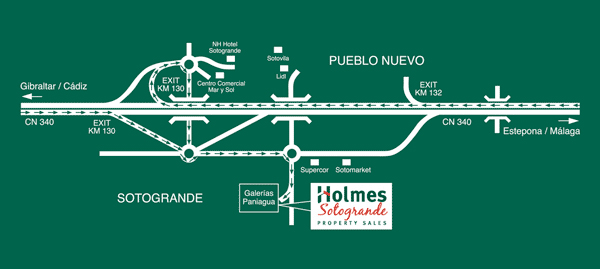 Contact us by e-mail at: info@holmesotogrande.com
By telephone on 00 34 956795340
Or come and find us in our offices
Opening hours:
Monday to Friday 9.30 to 13.30 and 15.00 to 18.00.
(July and August 9.00 to 19:00 uninterruptedly)
Saturday 10.00 to 13.00
By appointment any other time.