San Roque
The charming municipal town of San Roque is located only a short drive from Sotogrande and is home to the prestigious San Roque Club which features one of Southern Spain's finest Golf & Country Clubs and an internationally run Equestrian Centre. The San Roque Club is located in a beautiful natural setting surrounded by the Andalucian countryside.
San Roque is located on a hill at 109m above sea level with stunning views across the bay of Algeciras towards North Africa. The village of San Roque is full of history and culture with its traditional white-washed buildings and narrow streets. The town of San Roque features many historical attractions including churches museums and one of the oldest bullrings in Andalucia.
Gibraltar
Gibraltar is known as the gateway to the Mediterranean and is only a 15 minute drive from Sotogrande with Gibraltar Airport located just 2km outside the centre. Sotogrande is easily accessible from Gibraltar and UK airlines, including British Airways and Monarch who offer regular scheduled flights to and from Gibraltar. Gibraltar is probably best known for its famous landmark rock, the apes that live there and tax-free shopping, but it has so much more to offer – The Moorish Castle, The Cathedral, St Michael's Cave, The Botanical Gardens, the Stakis Casino and the Gibraltar museum are all well worth a visit.
While Gibraltar has a great deal in common with southern Spain, it is a hugely popular place to visit because of its fascinating history and culture. The earliest mariners believed that Gibraltar itself marked the edge of the universe. Gibraltar is a must for natural history lovers with a wide range of plant and wildlife to see all-year-round including of course the Rock Apes, dolphins and other marine mammals such as pilot whales, killer whales and sperm whales. Gibraltar is home to around 15 different bird species and has its very own unique species – the Barbary Partridge.
The famous Main Street in Gibraltar has many well-known British High Street shops such as Marks & Spencer (now has a very small food department), BHS, Mothercare, Dorothy Perkins, Top Shop, to name but a few. Electrical goods, cameras, jewellery and watches are also good value buys. And if you are craving for your Aunt Bessies Yorkshire Puddings, pop into Safeway and stock up with all the British foodstuffs you are unable to get in Spain. But don't forget to take your passport!
Tarifa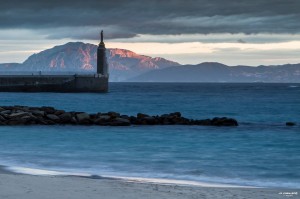 Tarifa is located on the Costa de La Luz, just 30 minutes from Sotogrande. Tarifa has an incredible 10km of spectacular white sandy beaches and impressive sand dunes.
Due to its weather conditions, Tarifa offers the best windsurfing and kite surfing in Europe and today it is a surfer's paradise in the sun. Whether you are looking for relaxation or action, Tarifa offers something for everyone including hotels, beach restaurants, and a wide range of amenities in the historic white-washed town of Tarifa and is well worth a visit. Sports facilities include horse-riding, hang-gliding, kite-surfing, wind-surfing rock-climbing, diving and water sports schools.
Casares
Casares is a picturesque white-washed village built on a hillside just 25 minutes from the prestigious Sotogrande resort. The charming village of Casares has a population of just 3,000 and even today maintains its traditional Andalucian roots.
Manilva
Manilva is a coastal town with a rich history dating back to Roman times. Manilva is a key agricultural area in this part of southern Spain and is also famous for its locally produced sweet wines. The economy in Manilva is dependant on agriculture, fishing and most recently tourism.
The white-washed village of Manilva is located just a short distance inland from the little fishing village of Sabinillas. To the west of Sabinillas there is the picturesque yachting marina of Puerto Duquesa. Duquesa itself, has a wide range of amenities and an excellent championship golf course.
Marbella
The cosmopolitan town of Marbella is just a 30 minute drive from Sotogrande where attractions include the famous Plaza de Los Naranjos, picturesque cobbled streets around the old town, beautiful parks and great leisure and sports facilities. Even today, Marbella continues to attract the rich and famous from all over the world.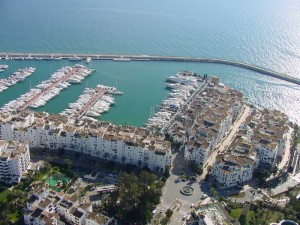 Puerto Banús

Puerto Banús is a key attraction with holidaymakers and offers a wide range of bars, restaurants, boutiques and department stores to explore. The famous port is home to some of the finest luxury yachts and motorboats in Spain because this part of Southern Spain continues to offer the ultimate in luxury living.

Sierra Nevada

Sierra Nevada skiresort in Granada is approximately two hours from Sotogrande by car. The ski resort offers excellent ski and snowboard facilities for lovers of winter sports in a Mediterranean climate.

By Jackie Cruz - Manifesto · October 16th 2012