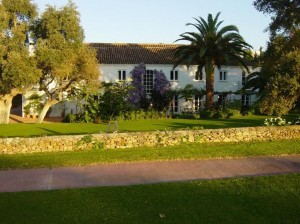 To many, Sotogrande is a unique place with a singular appeal built in large part on wide, well kept roads, ample space for golf courses, nature parks and landscaped avenues and streets – not to mention an idyllic seaside living environment surrounded by beautiful nature that adds up to one thing: quality of life.
However, to those who know Sotogrande well, the apparent uniformity of appeal in its peaceful leafy residential areas actually hides a variety of locations, property types and environments that are suited to different lifestyle preferences. Among the different areas that make up Sotogrande there are those that are regarded the best address to have.
Probe deeper into the local real estate market and you could well become a little confused, for conventional rules stating that those properties with the best views should rank among the most expensive, do not always apply here. In Sotogrande, therefore, properties near the sea but not necessarily endowed with views actually command higher prices per square meter, than those a little further uphill, perhaps only 8 mins, that do boast spectacular panoramas. It is an anomaly partly explained by close proximity to the sea and other facilities, but that also has its roots in the rather unique way in which Sotogrande has evolved.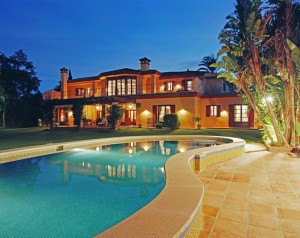 Seaside versus hillside
Formed from five large farms totalling over 1,800 hectares, Sotogrande came into being in the early 1960s as the first planned country club environment in Europe, complete with a master plan that allowed for the orderly development of different residential areas. It is this that really makes Sotogrande stand out from the rest, for in spite of an area that equals the municipal territory of Marbella it remains spacious, organised, well laid-out and endowed with great facilities.
A triumph of planned rather than haphazard development, Sotogrande does however have lots of character of ts own, with individual areas offering a different ambience and lifestyle to one another. Essentally, the resort can be divided into Sotogrande Costa – the area between the coastal motorway and the Mediterranean Sea – and Sotogrande Alto, the part extending inland from the motorway. Within the latter, Alto proper is the part south of the national road to the country town of Castellar, and the area to the north of this road, is known as La Reserva.
Sotogrande Costa
Among the original areas developed back in the mid-1960s was the part nearest the sea, in and around Paseo del Parque, extending from the Guadiaro River mouth to the protected cork forest of the Finca Guadalquiton. Built around the Real Club de Golf Sotogrande, the first golf club on the Costa del Sol, it was made up of plots of between 2,000m2 to well over 3,000m2 on perfect level land. Characterised by broad palm-lined streets with designated cycling and pedestrian space, this area is referred to as the 'Kings and Queens' as the streets are named after Royals of History – soon became the address to have in Sotogrande.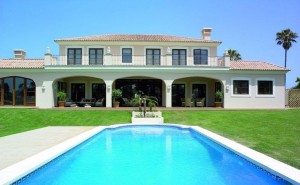 Drawn by a classic American country club environment, ease of movement, proximity to the golf club, the Cucurucho Beach Club and the accompanying Racquet Centre, the area surrounding the iconic Real Club de Golf Sotogrande became the preferred spot for many of Spain's most illustrious families to build stylish summer homes. Fernando el Santo and Felipe II became the original billionaire's row, where some combined as many as five plots and up to 12,000m2 to ensure expansive privacy.

Within this highly sought-after area the crème de la crème is represented by those homes overlooking the golf course, those on the park-facing side of the Paseo del Parque and especially those fronting the river. Here rarity (some properties stay within families for several decades) and competition for the prestigious location can drive prices up to double the normal level within what is already one of Sotogrande's priciest areas.

Villas for sale in Real Club de Golf Sotogrande

By Jackie Cruz - Manifesto · November 17th 2012