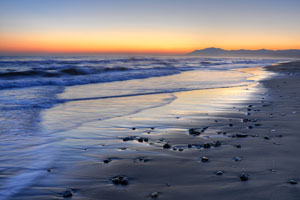 Languid, chic and heady during summer, Sotogrande eases into the winter during sunny autumn days just as eases back into summer by way of bright, fresh springtime. The winter months are for the permanent residents, and those who come here for the festive season, a time to relax and enjoy the mildness of the southern Spanish climate.
The holidays allow you that most precious of commodities – the chance to take your time, go for walks, spend time with family, have cosy lunches in the port or smell the smoke of firewood as you take the dog out. This is a time for simple but regenerative pleasures that centre around home, family and comfort, the kind of quality moments that many of the visiting executives and high achievers prize so dearly.
For most, therefore, Christmas in Sotogrande has a very special meaning, away from the crowds and madness of the big city, a welcome respite from a year of work, travel and pressures. Those who live here year round will be more accustomed to the gentle pace of life that marks Sotogrande, but all share time-honoured traditions such as a wander through the marina, a brisk walk on the beach or into the wooded hills surrounding the suburban areas, a sociable game of golf or a family lunch gathering at one of the area's popular wintertime restaurants.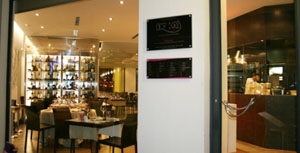 Among these is Restaurante Midas, a stylish Mediterranean-inspired restaurant overlooking the marina. Set alongside the Hotel Club Marítimo, this fine dining venue with a slightly colonial ambience is just made for sociable meetings. Featuring a trendy décor and Parisian chef, Boka is another modern restaurant in the marina that is just made for people who love good food. Created out of a passion for all things culinary, this is the kind of place that aims to offer a very enticing dining experience. All will be offering Christmas and New Year special menus.

Another popular venue this time of year is Mara, on the edge of Guadiaro, the village adjoining Sotogrande. Built around a reputation for excellent fish and seafood dishes, this family run establishment is mostly an outdoor venue in summer, but comfortable and elegant indoors. If you're more of a meat eater you may opt for La Quinta, an Argentinean grill overlooking the grounds at the Santa María Polo Club.

The latter is home to a fun polo tournament this time of year that shuns the more formal and competitive nature of conventional tournaments in favour of a format designed for enjoyment and the sheer love of the sport. Though a competition by and for polo players and their families it is open to all and promises to be a lot of fun.

If watching the action at the Sotogrande Polo Tournament is too passive for you after a lazy winter's lunch, then the beach offers a rather mesmerising setting to walk it off. A popular route follows the wild natural coastline from Sotogrande to La Alcaídesa – the longest stretch of unspoilt beach on the Costa del Sol. Framed by the silhouette of Africa and Gibraltar in the distance, you look out beyond the dunes and cliffs to the Sierra Bermeja mountain range, La Concha Mountain, and on a clear day the snow-capped Sierra Nevada itself.

Quite an inspiring way to end a winter's day.

By Jackie Cruz - Manifesto · December 15th 2012