In my previous blog, "Our Family, Holmes Sotogrande, the Sotogrande property market and COVID-19.". I discussed how I see the COVID-19 pandemic might change how families holiday and how residential tourism would offer the best way for families to  regularly reconnect, as they have done during the lockdown in the future.  As an established Real Estate Agency dedicated to helping families buy and sell homes in Sotogrande we have helped many clients who have done just this over the years. So why take it from me why not let those who have lived that life and tell their story. Mr and Mrs H vary kindly agreed to  share their families experience with us in their own words……
We were first introduced to Sotogrande in 1996 by a colleague of mine who had recently bought a flat in the port.  I had told him that we were considering buying a second home and we had researched and visited Florida, France and also various 'hotspots' on the English Riviera but none felt right for us.  We were looking for a 'home from home' that was easy to get to but we also wanted an area that was not over developed or too commercialised.  We were initially nervous about Andalusia as our previous experiences had been in some of the busier resorts on the Costa del Sol but when we arrived in Sotogrande we felt immediately at home.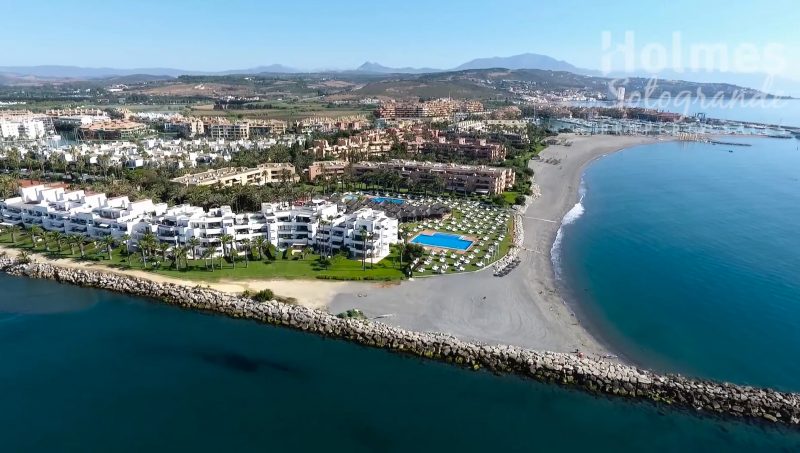 We first visited in October that year staying in one of the beach apartments.  We had two daughters at the time aged 4 and 2 with a third 'on the way'.  Holmes had arranged our rental and we were introduced to Ian Bateman who spent 2 full mornings showing us around the estate.  We felt that Ian quickly identified with what we were looking for. We wanted a comfortable family home in a quiet, safe neighbourhood close to the beach and the other amenities that Sotogrande had to offer.  Spain was emerging from a deep recession at the time and we were cautious not to over invest but we were immediately struck by the outstanding value that could be achieved in Sotogrande particularly when compared to other areas on the Costa, as is still the case now.  We were particularly attracted to the neighbourhoods in the A and B zone and eventually opted to buy a plot so that we could design our own house, having been introduced by Ian to Colin McLundie, a prominent and highly regarded Sotogrande architect.  While Sotogrande was preparing to host the 1997 Ryder Cup at Valderrama, construction on our first home in Sotogrande began. We found the whole buying and development process to be very straightforward. There were no negative surprises, no cost over runs and building standards were were very high in all of the properties we had seen.  We spent our first summer holiday in Sotogrande in 1998.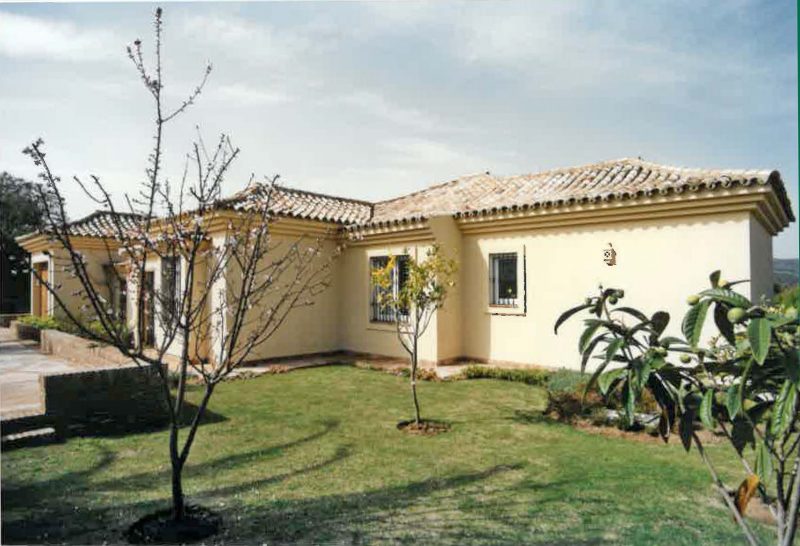 We were particularly struck by how quickly the children settled here and by how much they looked forward to their visits which were obviously centred around school holidays.  Our children were able to enjoy a carefree outdoor lifestyle and we took advantage of everything that Sotogrande had to offer at the time including the beach, watching polo, sailing and learning to play golf and tennis.  We also spent time at our home out of season and we have enjoyed memorable New Year celebrations with other friends who have bought properties in Sotogrande. Although a key attraction of the area is its wonderful summer climate we all still look forward to coming down in the winter and enjoying a cosy Italian supper at our favourite restaurant, Lombardo's, which was in fact the first we ever visited in Sotogrande.
Of course we thought carefully before investing in Sotogrande but honestly we have never looked back.  We built a second, larger home in 2003 as the family were growing and we are considering moving again as we approach retirement and plan to spend even more time here.  There is absolutely no question that our investment has been worthwhile.  In financial terms we have found our running costs to be quite modest compared to friends that have properties elsewhere in the world and in terms of the general well being and the happiness of our family, coming to Sotogrande has been one of the best decisions of our lives.
Our advice to families thinking of buying a holiday home in Sotogrande is to take the time to find the area that really suits them best.  Whether this is the quieter areas in Alto with wonderful sea and countryside views or the beautiful waterside apartments in the marina – there really is something for all tastes.  The best advice though would be to find somewhere with enough space for visitors as you will be surprised how many friends and family will want to come and stay!

The recent pandemic has been challenging for people all over the world, not least in Spain. We have sorely missed not being able to come to Sotogrande during the lockdown but it has made us realise how lucky we are to be able to look forward to visiting later in the year we hope, once the crisis has passed.

In my next blog, I will explore the possibilities Sotogrande offers to families who want to embrace the "new normal" how it has worked for families who have already decided to change their lifestyle and make Sotogrande their home

In the meantime, while we continue to live behind the veil and wait patiently for the "new normal" to reveal itself #Stayhome and #Staysafe.

Some ideal family homes away from home:

Town house Almenara

Penthouse Sotogrande Marina

Modern villa gated complex

Family villa in Sotogrande Costa

Modern family villa La Reserva Club

Large family villa wih mountain and sea views

By The Holmes Team · May 16th 2020