In our advert La Revista de Sotogrande Winter 2020, we present this Charming renovated family villa situated in an established sought after area set on attractive landscaped gardens with many cork trees. 🌲
Below, you can watch a video of this fabulous villa in Sotogrande Costa adjoining Guadalquitón.
Finca Guadalquitón is a former country estate measuring 610 hectares that runs alongside the western edge of Lower Sotogrande. It forms a unique seaside expanse of unadulterated coastal scenery. As such, this wonderful wilderness of the last remaining forest of Mediterranean coastal Cork Oak trees, (Alcornoques), scrub bush, heath and dunes that still adjoins the shore line, is an important conservation area.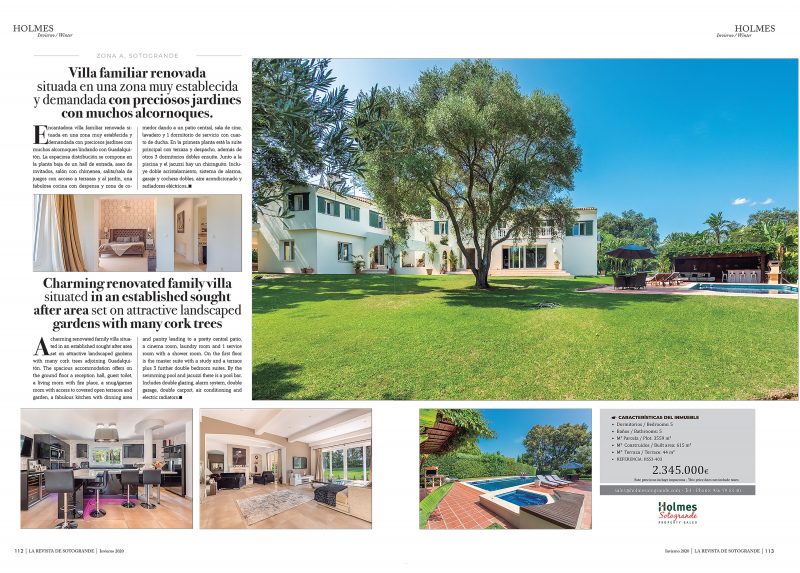 La Revista de Sotogrande Winter 2020
By The Holmes Team · December 28th 2020