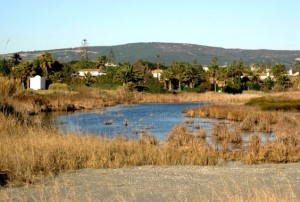 Where most coastal resorts have not done so, Sotogrande has had the rare foresight to protect large tracts of land and surround itself with unspoiled nature. From the natural wetlands at the mouth of the Guadiaro River, which divides Sotogrande's marina and its residential areas, to the expansive Finca Guadalquitón, this is a region rich in natural wealth.
Already famous for its spacious layout, lush gardens and opulent greenery, Sotogrande is a place where nature is never far away. In addition to the manmade beauty of undulating golf courses, therefore, there are also large protected stretches of wetland, Mediterranean hillside scrub, pine forest and beach.
The most expansive of these is Finca Guadalquitón, a former country estate measuring 610 hectares that runs alongside the western edge of Lower Sotogrande and forms a unique seaside expanse of unadulterated coastal scenery. As such, this wonderful wilderness of the last remaining forest of Mediterranean coastal Cork Oak trees, (Alcornoques), scrub bush, heath and dunes that still adjoins the shore line, is an important conservation area for this reason and forms an integral part of life in Sotogrande.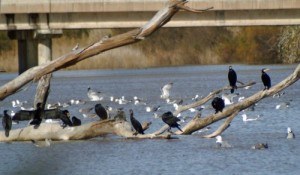 The unspoiled natural scenery of the finca is effectively Lower Sotogrande's western boundary, forming a protective green buffer that encapsulates the area's homes and adds to their value just as it enriches the quality of life as well. Open to hikers and birdwatchers, both Finca Guadalquitón and the estuary of the Guadiaro River are alive with birds of all kinds, this being one of the finest spots in Europe from which to witness the amazing migration of birds to and from the African continent.

As a result, even species not endemic to this region can be seen on their yearly migration path, including seabirds, aquatic species and even birds of prey. Small game also lives on the finca, though you'll have to get up early to spot the rabbits, squirrels and badgers that find a habitat here. Loved by hikers and horse riders alike, the area forms a natural zone rich in indigenous vegetation and archaeological traces dating right back to the days when visiting Phoenician traders admired the same classic views of Gibraltar and the Mediterranean we still do today.

Images courtesy of  Nightingale Trails blogsite 

By Jackie Cruz - Manifesto · April 3rd 2013