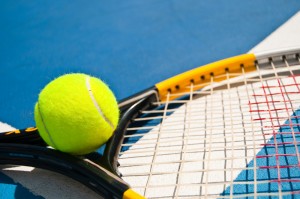 In addition to a great many private courts, Sotogrande also has two popular racquet clubs with a proud tennis and padel tennis tradition. The facilities at both El Octogono Club de Pádel y Tenis and the Sotogrande Racquet Centre at the El Cucurucho Beach Club are excellent both on and off the court.
The locations are none too shoddy either, with the racquet centre featuring 3 tennis courts, 4 racquet ball courts, and 9 padel courts (one a state-of-the-art glass court) right on the edge of the beach club and the Mediterranean. Extending between the long sandy beaches and the elegant palm-lined Paseo del Parque, El Cucurucho looks straight on to Gibraltar and North Africa.
This spectacular backdrop is within metres of those at the racquet club too, where coaches are on hand to train, guide and support players, as well as manage regular competitions and provide equipment backup for those who've forgotten their rackets or worn them out in their competitive eagerness.
The amenities of El Cucurucho provide a particularly enticing post-game environment, complete with four expansive pools set between panoramic lawns, showers, changing rooms, sauna, massage, a stylised seaside restaurant and bar with lunch buffets in the summer, not to mention a chiringuito bar right on the beach.
A little further along the Paseo del Parque, which separates the Sotogrande Racquet Club from the fairways of the Real Club de Golf Sotogrande, heading in an easterly direction towards the marina you will come to the area's other great racket club: El Octogono Club de Pádel y Tenis.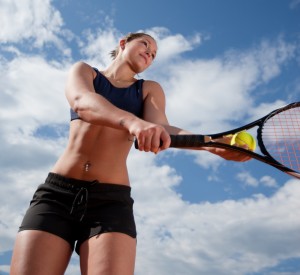 Set on the Paseo del Rio, near the mouth of the River Guadiaro, El Octogono is a dedicated club where social and amateur players rub shoulders with the upcoming young professionals undergoing intensive international coaching programmes. Not to be outdone by El Cucurucho, however, El Octogono also has its own luxury beach club, with pools, lawns, restaurants and bars – and equally breathtaking views of the Mediterranean and the Straits.

In addition to tennis, padel and languorous sunbathing the nearby natural lagoon where the river meets the sea also provides an ideal setting for fishing and water sports such as rowing and kayaking. A little further towards the port is Sotogrande's famous Sailing School, where you can learn to sail, jetski and waterski in the calm waters just offshore. In true Sotogrande style what starts as a tennis and padel club becomes a veritable sunshine sporting paradise in a choice of stunning locations.

By Jackie Cruz - Manifesto · April 22nd 2013