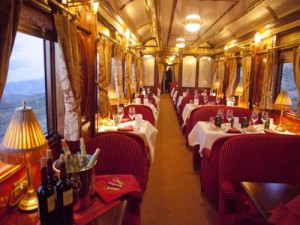 If you ever wanted to use Sotogrande as a base from which to experience as yet unexplored sights and beauty spots in Andalucía, then the Al-Andalus Train is a stylish way to do so with all the comfort and elegance of the Orient Express.
It's an enchanting rolling palace that affords travellers a unique viewpoint to see some of the most beautiful landscapes in southern Spain. The Al-Andalus luxury train started running last year and harks back to a golden age where train travel was viewed as a romantic and glamorous way to explore.
Boasting seven suite carriages, exquisite decoration, four opulent lounge cars and a crew of professionals at your service 24 hours a day, this really is a refined and stylish way to visit the towns and cities of Andalucía.
The beautiful suite carriages were built in France at the end of the 1920s and were originally used by the British royal family during their holidays in the French Mediterranean. Now they have been lovingly restored to their original splendour and decorated in the 'Belle Époque' style, making this a once in a lifetime experience. As well as sampling the exquisite cuisine on offer on board, guests can also enjoy off-train visits, meals and excursions during their six-day/five night stay.
Residents of Sotogrande have this wonderful experience on their doorstep, so to speak, as the train departs and arrives in Seville – little more than an hour away – before heading to Córdoba, Baeza, Úbeda, Granada, Ronda, Cádiz, Jerez and Sanlúcar. As well as visiting World Heritage cities, there are opportunities to see the Olive Oil Museum in Baeza, flamenco shows, the Alhambra in Granada, the birthplace of sherry and the Royal Andalusian School of Equestrian Art. Plus to ensure guests have a good night's sleep, the train stops in a station each night.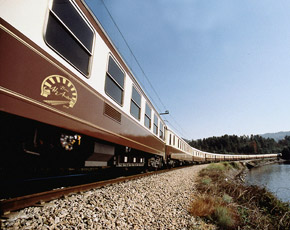 The 32 suites (standard and superior) are equipped with independent air-conditioning, heating and a 220-volt power supply, and as this is one of the most spacious tourist trains in the world there are also dining carriages as well as a bar and a piano carriage with shows every night. While watching the countryside glide by through the window guests can tuck into a buffet breakfast, lunch or dinner, have a quiet drink, listen to a musical performance or simply relax in comfortable armchairs and soak up the ambience.

Prices start from 2,500 Euros per person and regular departures take place during the months of April, May, June, September and October (plus March and November for the 2014 season). So if you are looking for an unforgettable trip across Andalucía perhaps this is the perfect treat for you.

For more information visit www.trenalandalus.com

By Jackie Cruz - Manifesto · July 18th 2013