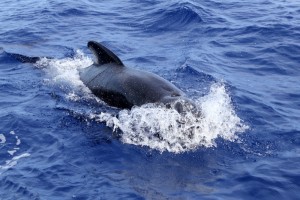 For those of us living in the beautiful residential resort of Sotogrande, there is a multitude of exhilarating activities to try during the summer months, and something that might appeal to sure-footed, sea faring types with a sense of adventure is a trip out to sea for a spot of amateur whale watching. Armed with binoculars and a dash of optimism, thousands of marine aficionados descend in a multitude of boats on the Strait of Gibraltar each summer to try and spot these elusive mammals, which can grow up to 24 metres in length.
One of the main reasons the Strait of Gibraltar (which divides the Mediterranean in the east and the Atlantic in the west) is so popular for whale spotting, or marine safaris in general, is because of the rich supply of food here. It's generated from the nutrients thrown up by the currents that form in this narrow passage between Spain and Morocco.
There are several types of whale that can be spotted swimming through this stretch, including: the Long-Finned Pilot Whale, Orcas, Sperm Whales, Minke Whales and Fin Whales. Although these gentle giants of the seas migrate from the Atlantic Ocean to the Mediterranean Sea and vice versa all year round, they move at great speed and can hold their breath for up to an hour. For this reason, and the fact that it's impossible to know when or where they will surface, they are notoriously difficult to spot.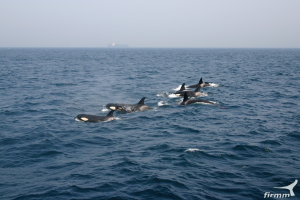 So whale watching tends to incorporate dolphin watching as well to increase the chance of a successful trip. Here in the Straits, just off Sotogrande, you can spot Common, Striped and Bottlenose dolphins. However, unlike the whales, dolphins have much smaller lungs and their social behaviour dictates that they spend more time near the surface, thus making them easier to sight. A typical whale-watching excursion will depart from Gibraltar, Tarifa or Algeciras and last between two to four hours.

On board, the vessel is captained by a professional while an expert is on hand to help passengers find these majestic mammals. Whale watching in the most southern point of Europe is a beautiful experience and something that everyone should experience at least once in their lifetime.

By Jackie Cruz - Manifesto · July 29th 2013