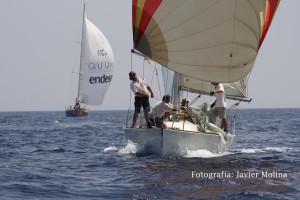 Sailing is a big part of life in Sotogrande, where the sleek yachts lying in the marina are not just for show but for serious competition too, so every summer there is an active programme of regattas, sailing courses and social events at the Real Club Marítimo Sotogrande.
In reality it is an intensifying of the annual programme, as Sotogrande has a year-round calendar of sailing competitions and activities that sees yachts of many different kinds from across Spain and Europe compete in the lively waters off this coast where the Atlantic and the Mediterranean meet.
Yachtsmen love the challenge, which combined with iconic landmarks such as the Pillars of Hercules provides a perfect setting for some serious sailing. This summer's season of events is already in full swing, and will be reaching a crescendo in the last week of the month, when the Summer Catamaran League (21st August), the Optimist Regatta (23rd August) and the III Summer Sailing League (24thAugust) are completed.
Organised by the Sotogrande Royal Maritime Club in association with the marina authority, Sotogrande SA and the tourist office of the borough of San Roque, the competitions form the highlight of a summer season that also includes popular sailing classes in different types of boats and levels of seniority, as well as fishing lessons for the young. The latter is aimed to introduce youngsters to this relaxing sport, teach them the necessary skills and also how to respect the environment and practise their sport in harmony with nature.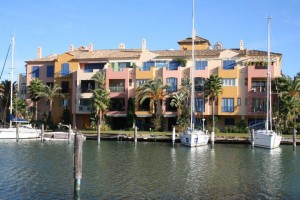 More competitions and events will be held from September onwards, but the summer sailing season is an annual highlight for those visiting and living in Sotogrande, whose marina becomes a hub of nautical activity with a lively social side to it as well. Among the most popular events are the prize-giving awards, set within a yacht club that has long since established Sotogrande's name as one of the leading yachting centres in the Mediterranean.

So if you are a keen boatsman or just love the sight of yachts peacefully bobbing on the water, we have a great selection of luxury apartments located within Sotogrande's extensive marina area – many with private mooring places at the end of the garden.

By Jackie Cruz - Manifesto · August 21st 2013