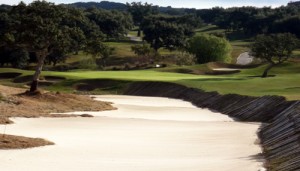 Those of us who live in southern Spain know that Sotogrande is a wonderful place to live. However, for any newbie's who have just moved to the resort or are planning to spend time here, we've compiled a small list of some of the more exciting ways to spend your time in this beautiful area.
1) Golf
Golfing aficionados are spoiled for choice in Sotogrande as it boasts some of the best golf courses in Spain, with a couple even voted the best in the world over the past few years. Among the finest of these are: The Club de Golf de Valderrama, the Real Club de Golf of Sotogrande, the Club de Golf La Cañada, La Reserva Golf, Almenara Golf and the San Roque Club.
2) Polo
Another string to Sotogrande's bow is The Santa María Polo Club, which is one of the most important and prestigious polo clubs in the world. Since its humble beginnings in the 1960s the club has grown in both size and reputation, attracting thousands of polo aficionados and international players to prestigious competitions every year.
3) Sailing
If you are keen to exercise your sea legs then make sure you set sail for Sotogrande marina, whose renowned sailing and yachting club offers an eclectic mix of aquatic activities and chartering services.
4) Whale and Dolphin watching
Perhaps you want to have a whale of a time in Sotogrande? In which case you can jump on a boat in nearby Gibraltar or Tarifa to go in search of these elusive yet beautiful mammals that can grow up to 24 metres in length.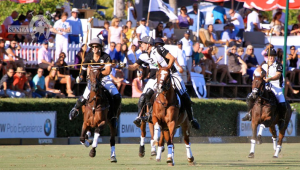 5) Beach
Just outside the Port of Sotogrande, you can soak up the sun on the beautiful beaches nearby. You'll also find the Club de Playa El Octógono and the Club de Playa El Cucurucho, trendy summer venues with a great atmosphere, seaside pools and stylish bars and restaurants with waiter service.
6) Horseriding
If horsing around is more your cup of tea, then maybe you could visit the Sotogrande Equestrian Club for a spot of dressage. Known as 'horse ballet', this is a civilised sport to watch for those with a love of all things equestrian.
For a full list of dressage events visit www.sanroque.es/tourism/events
7) Hiking, cycling or walking
You will never be far from an exciting walking or cycling route in or around Sotogrande. Have a read of Walking in Andalucía by Guy Hunter Watts for a full list of enchanting routes that criss-cross Sotogrande's own natural zones or take you to beauty spots inland.
8 ) Day or weekend trips to Gibraltar, Tarifa, Marbella, Ronda, Málaga
You are spoilt for choice in Sotogrande with so many exciting towns and cities a short car drive away. For some inspiration see these video clips on You Tube:
Gibraltar: http://www.youtube.com/watch?v=HdFoV_hon7U
Tarifa: http://www.youtube.com/watch?v=q5rplxjwkpM
Marbella: http://www.youtube.com/watch?v=q9Fvpysdx-U
Ronda: http://www.youtube.com/watch?v=fMRnGRSmjdI
Málaga: http://www.youtube.com/watch?v=xtts1JhCCpo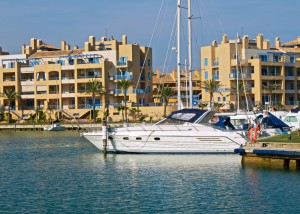 9) Join a local social group
Sotogrande has a vibrant international community. Why not join one of the local expat groups, such as the writer's group or the Sotogrande women's group? For a full list read the weekly SUR in English newspaper.

10) Explore the Marina
Often referred to as Little Venice, you can quite pleasantly spend a day or evening pottering around Sotogrande's charming marina. It boasts a beautiful maze of canals that are lined with stylish bars and international restaurants – the ideal place to relax after the activities above.

By Jackie Cruz - Manifesto · October 8th 2013