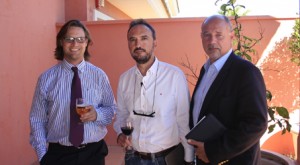 At Holmes Sotogrande head quarters, it's not all about selling luxury properties, apartments and dream homes – well not all of the time at least. But what many of our clients may not know is that our diligent staff also like to get out and about in Sotogrande to feel the pulse on the streets, in order to get an idea of what's going on in our close knit community. On a regular basis our team is dispatched to all manners of social events including business lunches, networking events, charity dos and the occasional award presentation. Just this month for example, our Director Ben Bateman escaped from the office under the cover of darkness to turn up at a couple of important events in this world-class resort.
Firstly, Ben was honoured to represent the real estate sector at the 5th Annual Sotogrande Local Business Forum earlier this month. More than 30 people attended the event, including representatives from the main tourism sectors of golf, polo and sailing. Their aim was to establish a strategic plan for Sotogrande, while making sure each sector was happy with how things in the resort were moving forward.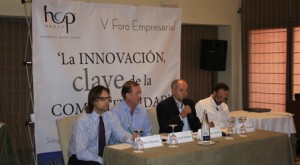 Elsewhere in town Ben also popped up at the first ever Grand Final I Circuit golfing tournament, which was sponsored by La Revista Sotogrande golf magazine and Holmes Property. This prestigious golf gala was held at the legendary Valderrama Golf, known to golfing aficionados the world over as one of the best courses in Europe, if not the world. A total of 36 golfers spent the day battling it out against each other on the green on Sunday November 10th. After some intense competition between the players, the winners of each category received rather fetching trophies and a delicious bottle of bubbly presented by, you guessed it, our director Ben.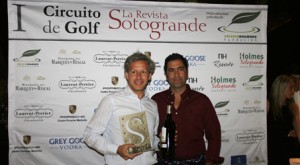 So next time you are out and about in Sotogrande, keep your eyes peeled as you never know where we might be next!

By Jackie Cruz - Manifesto · November 26th 2013