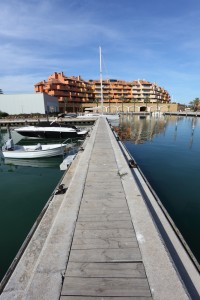 With Gibraltar's impressive World Trade Centre now under construction and the Rock's economy on the up, there is no shortage of jobs in Gibraltar, and we are seeing a steady increase in finance companies moving their offices to this small enclave situated in one of the most southern spots of Europe. But despite the sky rise buildings and tower-like constructions, living accommodation is hard to come by, being small and often expensive, as the price per square-metre is very high.
For those with big pockets and no need of space for families, there are some apartments and penthouses situated in Gibraltar's new builds, but more and more, we are seeing the working professionals of this financial hub relocating to the stylish town of Sotogrande.
This laid-back and elegant resort settlement, with its pretty marina flanked with boutiques, cafés and fashionable restaurants, and mile upon mile of undulating golf greens, is a residential paradise. Sotogrande has been designed and constructed to make life as easy and enjoyable as possible, with large plots, ample space, pretty scenery and all the necessary amenities and luxuries on your doorstep.
During the day the marina has a quiet buzz of activity, as locals enjoy their morning coffee at a frontline café or chat over a working lunch in the sunshine of one of the pretty terraces overlooking the sea. There are stylish boutiques scattered about the marina and a variety of hair and beauty salons for pampering and relaxation.
Sotogrande also boasts one of the finest international schools on the Costa del Sol, The Sotogrande International School, and its five golf courses are world-class, above all the Valderrama Golf Club, which has played host to the European Tour's Volvo Masters and the Ryder Cup. The chic town also boasts nine world famous polo fields owned by the Santa María Polo Club, where frequent European tournaments are played and locals, as well as visitors, enjoy many a social event and party at the exquisite polo club setting.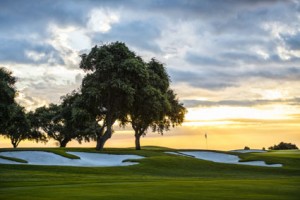 In fact, there isn't much missing in Sotogrande; with health centers, two beach clubs, the Club de Playa Octagano and the newly refurbished Club de Playa el Cucurucho now under new operators and re branded as Tracadero, there are two  tennis and padel tennis clubs, a rugby club, a kayak and sailing club, and riding stables, there are activities to keep adults and children alike entertained, busy and healthy. Moreover, the tranquil vibe of Sotogrande makes it a superb location for bringing up children.

The close-knit community is made up of expats from all over the world, which gives it a truly cosmopolitan feel, and the variety of nationalities, adds colour and refinement to its Andalusian backdrop.

Evenings in the marina are an effortlessly elegant affair, with locals gathering for post-work drinks in one of the stylish bars, or enjoying relaxed meals overlooking the moorings.

Whilst Gibraltar might be the place where the money is made, Sotogrande is certainly the place to spend it… and what's more, to truly enjoy it!

By Jackie Cruz - Manifesto · August 11th 2014