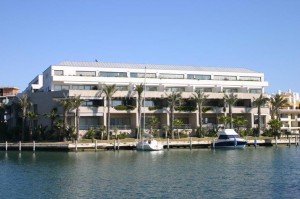 The beauty of Sotogrande lies in its appeal to people from all different walks of life: golfers, polo aficionados, sailors, tennis players and water sportsmen to name but a few. This is reflected in the variety of property types available in the area from chic marina apartments to sprawling frontline golf villas and everything in between.
Sotogrande Marina is lined with contemporary, colourful apartment buildings, reminiscent of the trendy city dwellings found in London, New York and Amsterdam. Many boast private berths at their base and are within convenient walking distance to all the desirable shops, bars and restaurants located nearby. This luxury penthouse overlooks the waterways linking the various islas that make up Sotogrande Marina. Its 187m2 interior is spacious with four bedrooms and bathrooms, but what really sets it apart is the 116m2 terrace with its own private swimming pool. Four parking spaces, a storeroom and an 8m berth are also included in the price.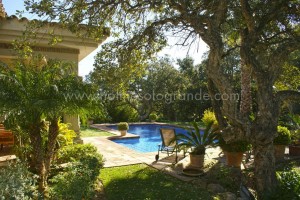 Those who prefer to spend their free time in the water rather than on the water will appreciate the proximity of this large five bedroom frontline beach apartment to the Mediterranean. The views across the garden and down to the sea, Gibraltar and Africa are as incredible from the apartment's opulently decorated living and dining room as they are from two of the spacious double ensuite bedrooms. The current owners have installed a superb new kitchen with laundry room, air conditioning and bathrooms to entice even the most discerning buyer.
Luxurious frontline golf villas are always in demand and those surrounding the hallowed greens of Valderrama are no exception. The classic architectural style of this five bedroom villa is complemented by the natural beauty of the ample 3,635m2 grounds, which shelter the property from prying eyes and stray golf balls using mature cork trees. The villa has a wonderfully homely feel with its underfloor heating, antique wooden doors and high feature ceilings. With a seven-car garage and separate wine store, there'll never be a shortage of space in which to park the golf buggy!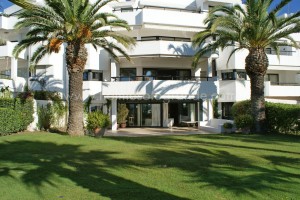 It's easy to see why Sotogrande is a leading luxury residential destination with people of many different nationalities, ages and backgrounds. Whether you're planning to follow in the footsteps of Seve Ballesteros, Ben Ainslie or the Royal Prince polo players, Sotogrande has so much to offer.

By · October 22nd 2014