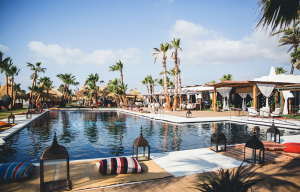 The beaches of Sotogrande are a place where luxury meets liveliness, where sipping a cocktail with the sand beneath your toes comes as naturally as diving headfirst into the oncoming wave.
The classy resort's main beach is the Playa Sotogrande, which boasts the blue flag for being clean, safe and well-facilitated. This 2km-long stretch of soft sand runs from the estuary of the river Guadiaro and its nature park to the west of Sotogrande.
Heading out from here towards Alcaidesa is the often empty Playa Guadalquiton, and long may it stay this way because the beach is truly serene and delightful. There are no real facilities and it is quite isolated, but the natural beauty of the large cork trees that grow across from the sparkling sea is breath-taking.
Sotogrande's beach club scene is also now starting to make a name for itself. What was previously the Cucurucho beach club is now the exquisite Trocadero. This cosmopolitan club boasts two pools, plenty of shade and a delicious cocktail bar. It is the perfect place to enjoy the delights of the seaside on a hot summer's day, whilst relaxing in complete tranquillity.
Elsewhere the recently opened Chambao Beach Club, just outside the port area, is another gem. The ultimate relaxation spot, Chambao is set to the tune of cool music, with comfy seats and parasols.
Even in the height of summer, Sotogrande's beaches and beach bars are nowhere near as crowded as some of those further down the coast in Marbella and Fuengirola. Perhaps that is partly the reason the beaches have been ranked among the best in Spain by Conde Naste traveller.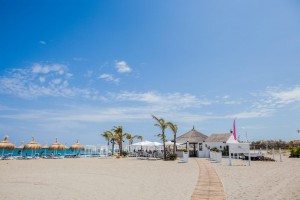 The highly respected magazine describes Sotogrande as a 'place where you can enjoy a beach-side cocktail while rubbing shoulders with some of the world's most important families'.

It certainly is an enclave for those who love luxury, but frankly it doesn't matter who you're rubbing shoulders with when the setting and the views are as good as they are in Sotogrande.

By Jackie Cruz - Manifesto · July 22nd 2015