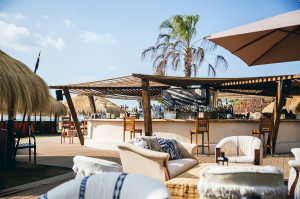 It has been a scorching summer in more ways than one this year with tennis star Novak Djokovic visiting SotoTennis Club and some of Spain's society events of 2015 in polo and sailing highlighting the area's enduring appeal. As the temperatures rise, so does Sotogrande's popularity, and while August has slipped away, the season winds down through September and into October weather permitting.
What a summer it's been! Golf has been high on the list, with Valderrama being named best course in Spain by Golfers' Choice and Almenara hosting a series of high-level tournaments. Sotogrande's prestigious Royal Yacht Club and Santa Maria Polo Club have long drawn people to the area, and their events this year have proved more popular than ever. Out to sea, this year's regatta for the Sotogrande Cup made a splash with locals and visitors alike.
International polo in Sotogrande
Back on dry land, this summer's 44th Land Rover International Polo Tournament is proving to be the best yet. With more visitors, bigger and better luxury stalls and a higher quality and wider range of food and drink available than ever before, this already well loved tournament continues to put Sotogrande's name on the world stage.
In the marina, the  Mercado de Levante has been the focal point of many summer evenings. The designer boutiques, cafés, shops and restaurants provide the perfect place to cool off and indulge yourself. The area has hosted numerous events throughout July and August, ranging from Flamenco shows and casino nights to juggling lessons for kids. The weekly Sunday market is accompanied by a popular night market on Wednesday and Thursday evenings, so parents can shop while their children are entertained by magicians, clowns and even a dog show.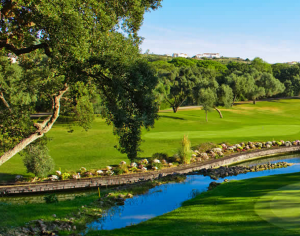 High quality gastronomy
Sotogrande's new food trucks have also made an impact this summer. The high level of gastronomy produced by these portable restaurants has revolutionised the way we think about 'street food'. They specialise in providing gourmet cuisine to be eaten right there and then, and enjoyed by all the family.

The newly opened Chambao and the well-established and well-loved Trocadero beach club contribute to the area's glamorous feel, and with ever more outdoor activities available – such as kitesurfing lessons, nature trails and kayaking – the area is sure to continue to flourish.

Holmes Sotogrande has a selection of properties for sale in this prestigious area.  Please contact us for more details and we can discuss your needs.

By Jackie Cruz - Manifesto · September 2nd 2015