Just as it became known that the Spanish Supreme Court had rejected the PGOU (Plan General de Ordenación Urbanística) – the planning directive that Marbella's previous town hall administration had implemented in 2010 – the town's leading position in the regional real estate resurgence was called into question.
Since it started to grow again in 2013, Marbella has been the shining star of the Spanish property market, a flashing beacon that showed the way out of recession. The renewed sense of uncertainty regarding the legal planning status of 16,500 existing properties will act as a parachute to Marbella growth in the short run – at least until there is greater clarity about when and how these properties will become legal.
The same is true of development land that is suddenly left in limbo, leaving people to speculate that the price of the properties and land that falls within the now reinstituted PGOU of 1986 will surge in value. It seems, therefore, that for the time being our neighbour is going to experience a period of mild turbulence whose impact should be temporary yet see surrounding municipalities such as Benahavis, Estepona and Mijas benefit from the fact that they don't have any planning issues left to resolve.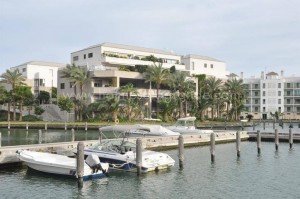 The same is true of Sotogrande, where the clarity of the situation allows people to buy and invest with complete confidence and peace of mind. What's more, development here has always been more controlled and orderly thanks to the fact that Sotogrande is built upon a single master plan. Most of the rest of the coastal region has evolved in a piecemeal manner, with town planners often late to respond to the realities of a growing urban landscape.

The availability of land and a clear master plan gives Sotogrande not only lots of green space, cycle paths and safe areas for children to play, but also produces an attractive residential environment with clearly defined zones, lots of thought for sports and recreation facilities, a protected natural landscape and a first class infrastructure. Not only is this luxurious resort area a secure investment that holds no unpleasant surprises, it is developed, managed and maintained to the highest standards – guaranteeing Sotogrande's unique desirability and exclusive status.

By · November 25th 2015