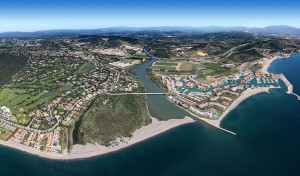 When American Joseph McMicking decided to develop a luxurious resort combining the country club lifestyle so popular in his home country with the very best Spain can offer, he selected the riverside and sea-fronting countryside outside San Roque as the perfect location to realise his vision.
The rolling green fields and woodlands of this part of Andalucía made for the perfect setting in which to realise his ideal of an exclusive, safe and secure estate of stylish villas and apartments with the finest sports amenities and leisure facilities. Now, more than 50 years on, this vision has become embodied in the luxurious residential estate of Sotogrande, which has matured into one of the world's most desirable addresses. Yet what is it exactly that makes this stretch of the coast so attractive to a cosmopolitan clientele? Here are our top five reasons for investing in a home in Sotogrande…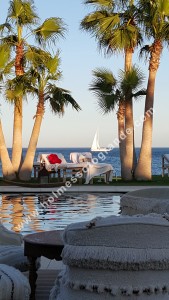 1. Space and lots of it. From the very earliest days Sotogrande has grown holistically according to a carefully thought through and skilfully drawn up general plan. This has allowed for development that puts the emphasis on nature, green spaces and low-density villa and apartment complexes. The estate itself ranges across 20 square kilometres, guaranteeing plenty of room to grow in a sustainable way.
2. An enviable climate. Forget those chilly northern winters, Sotogrande boasts 300 days of sunshine a year. Mild in the winter, yet thanks to cooling sea breezes the area escapes the very hottest weather found in inland Spain during the summer, thus offering the ideal climate in which to enjoy an active outdoor lifestyle to the full.
3. Spectacular sports facilities. The reputation of this exclusive private resort has been built largely on the twin pillars of golf and polo. Sotogrande's five golf courses are of the highest quality and include Spain's most famous club—Valderrama, host to the 1997 Ryder Cup. The green acres of the Santa María Polo Club are likewise amongst the most famous in the sport, with the club recognised as part of the world's elite. Also available within Sotogrande's environs are tennis and paddle clubs, yachting at the lively marina and stables at the entrance to excellent riding trails.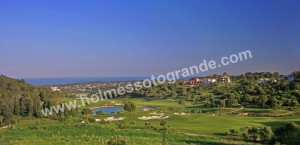 4. A nature lovers' paradise. The developers of Sotogrande have always placed great store in respecting nature—nurturing the wetlands, woodlands and beaches that add to the area's appeal. Eagles, kestrels and kites soaring on the thermals are a common sight, as are offshore species such as dolphins. Indeed, the mouth of the Guardiaro River, which wends its way through the estate, is a designated natural reserve deemed highly important as a resting and feeding ground for 144 types of birds on their migratory route to and from Africa.
5. A lively community or a relaxed life—the choice is yours. With social life revolving around the yachting marina, quality beach clubs, the polo club and golf courses there is no shortage of nightlife and fine dining facilities. For those desiring a quieter lifestyle, it is catered for by tranquil walks, quiet beaches and secluded beauty spots for a picnic.
These are just five of the reasons to move to Sotogrande, others include its international connectivity—Gibraltar's airport is just 20 minutes away and Málaga's a one hour drive—proximity to beautiful towns such as Ronda and the white villages of Andalucía, well regarded international schools and a diverse international community. Perhaps most prized of all is the discretion and privacy available to families and individuals within Sotogrande's secure environment.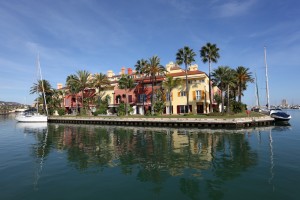 Holmes Sotogrande is the premier broker for those seeking to buy real estate in the area. We have a fine selection of properties and plots for sale—please contact us for more details.

By Jackie Cruz - Manifesto · March 8th 2016