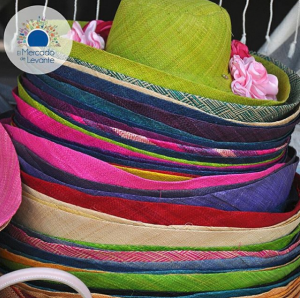 Featuring a uniquely attractive setting amid the picturesque canals of Sotogrande Marina, the shops, cafés and boutiques of the Blue Shopping Centre offer a truly pleasant shopping experience to those who come here for stylish products, a saunter or to meet up with friends and enjoy the local café society.
Not surprisingly, it has become a popular meeting point in Sotogrande, adding to the marina's original shopping area, whose own cafés, restaurants, boutiques, antique shops and offices are located alongside and just a short stroll away. This welcome expansion of the retail space available in the heart of Sotogrande has solidified the reputation of the marina area as the social centre of this luxurious residential resort – adding a perfect venue for the staging of regular events.
These include live entertainment, social and cultural occasions, product launches (in the stylish Sotogrande tradition, of course) and also a weekly market. Held on Sundays, the market lends a dash of colour and life to the area – contributing a typically stylish Sotogrande version of the open air markets organised along the length and breadth of the region.
The attractively styled canopies of the market stalls are uniform in design and format, yet their different colours create a fresh, friendly ambience that fits right in with the buildings around them. But it isn't just the presentation that makes the Sotogrande market more stylish; the standard of stalls selling antiques, clothes, pottery, art, spices and an array of other products is visibly higher too.
It all amounts to a unique event on the Costa del Sol, where an understated, informal sense of chic combines with a singular canal-side setting at the heart of Sotogrande's marina – just the place to enjoy a relaxing stroll, shop in a pleasant environment and meet up for a coffee or a spot of lunch as the yachts bob in the harbour. Sotogrande Sunday Market takes place every Sunday morning from 9.30am to 2.30pm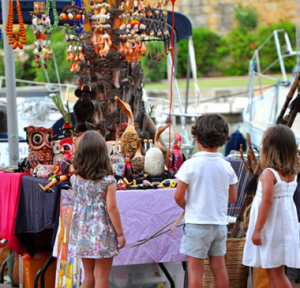 Another popular event is the Vintage Market, which this summer will be held each Friday from July 8th and is a must for those seeking a bargain in antique jewellery and quality pre-owned clothing. It will be held between 10am and 3pm. In addition the Sotogrande Night Market will be held every Wednesday and Thursday from July 6th, starting at 7pm. It is the scene of fun gourmet food trucks, children's entertainment and much more.

These markets form part of a busy programme of events that make Sotogrande a fun and diverting place to live—should you wish to enjoy the lifestyle on offer in this upmarket area please contact us for a consultation on your property needs.

Images courtesy of www.elmercadodelevante.com 

By The Holmes Team · June 28th 2016