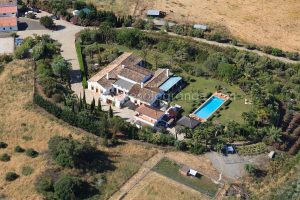 Sotogrande is all about refined tastes in luxurious villas overlooking first class golf courses such as Valderrama and the Real Club de Golf Sotogrande, or stylish apartments in the heart of the marina, but the area also offers country living that is closer than you think.
Sotogrande is a prestigious residential resort that extends from the marina and a lovely sandy stretch of coast into the very gently undulating hills of what has become an area dominated by some of the most famous golf courses in Europe. They, in turn, are lined with beautiful homes that reflect the essence of the Sotogrande philosophy of space, privacy, nature, views and refinement.
On the edge of this privileged environment are three small traditional towns that offer an authentically Andalusian flavour right on Sotogrande's doorstep. Torre Guadiaro, San Enrique de Guadiaro and Guadiaro itself add a charming range of amenities that include local shops and services, restaurants, cafés and fresh produce markets. The area is also home to fruit orchards, smallholdings, country venta restaurants serving traditional fare and nurseries specialising in everything from palm trees to pot plants.
Venture into this wonderful country ambience and you will also come across the stud farms, stables and training fields that service the nearby Santa María Polo Club – an already prestigious centre of polo that aims to make Sotogrande the centre of the sport in the world.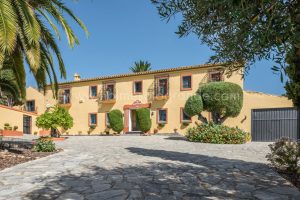 Country life on the edge of Sotogrande
To many of Sotogrande's residents and seasonal visitors having this traditional country environment on their doorstep is an added delight, but some actually prefer to turn things around and enjoy having the amenities of Sotogrande close by while living in the campo, as it is called here.

The options range from darling cottages and ramshackle finca farmhouses that are ripe for renovation to grand country villas and expansive estates with land, stables, outhouses and of course large homes complete with gardens, terraces and pools. Many have been modernised and some have been converted into a wonderful blend of architectural authenticity and modern style, comfort and amenities.

Holmes Sotogrande would not be the specialists in Sotogrande if we could not offer the cream of the country properties in this area as well as the finest selection of apartments, penthouses, townhouses and villas for sale in Sotogrande itself. If you are interested in country properties in Sotogrande please get in touch and we will be happy to offer you information and advice.

By The Holmes Team · October 28th 2016