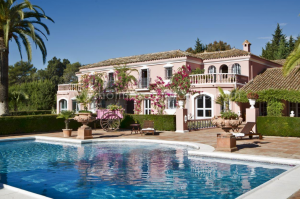 Like most residential and resort areas, Sotogrande is divided into a series of distinct subzones, each with its own characteristics, charms and strong points. Is there any area that stands head and shoulders above the rest? No, because different people are drawn to different locations for a whole range of reasons: the setting, views, space, being close to shops and amenities, cafés and social life, or indeed wanting a degree of tranquillity and seclusion.
It all depends upon personal preferences, tastes and individual lifestyle needs. For instance, if you have children you will want to be that little bit closer to the Sotogrande International School, as well as sports facilities and the open spaces that make for a carefree childhood. If you like to be surrounded by people and within walking distance to shops, restaurants and bars, the marina area is sure to be your favourite, and if you have a busy professional life it could just be peace, seclusion and family life that you're after.
What the market says
It's therefore very hard, almost impossible, to make a sweeping judgment about most desirable areas based on personal preferences, since they vary so much, and yet such a classification can be made by listening to what the Sotogrande property market says. The latter, as an aggregate of many personal choices, budgets and preferences, is capable of ranking different areas in terms of their popularity. We define this by the number of enquiries received for properties in a particular area, the number of sales transactions recorded there and price criteria such as nominal price, price per square metre and which zones are enjoying the fastest increase in property values – itself a great trend indicator.
So what does the market say? Well, among the highly desirable areas that make up Sotogrande and give it such a distinct character and appeal, it is the Kings and Queens area of Sotogrande Costa. To help you place it, Sotogrande Costa is the coastal part of the community, while the inland section lies on the far side of the A7 road. Kings and Queens is a delightfully flat area marked out by wide, leafy streets with cycle lanes and close proximity to sports facilities, beach clubs and, of course, the sandy shore itself. It has acquired this colloquial epithet after its main grid of streets, which are named after Spanish kings and queens.
Sotogrande Costa's Kings and Queens
One of the earliest parts of Sotogrande to be developed, K&Q has the advantage of being close to all the amenities and social life of the marina yet still peaceful and private. The streets here are leafy indeed, flanked by tastefully designed Sotogrande Costa villas on generous plots of land. Many facilities, such as the tennis club and the Real Club de Golf Sotogrande, are a walk or bike ride away, or just a question of minutes by car, and while many of the villas for sale in Costa Sotogrande are fully up to date there is scope for modernisation. In fact, you will find some of the early modern villas of the 1960s and 1970s here that are now in the process of being listed for sale.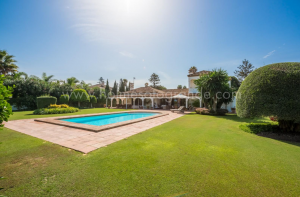 The standard of the villas and the quality of life offered in this very central but tranquil area are its strongest points, and the main negative is the fact that many of the properties in the Kings and Queens area do not have sea views. There is a significant price distinction between those that look out over the sea and lagoon from wonderful riverside locations and those that lack such views, but fortunately there are many other areas in Sotogrande where superb sea views are assured.

The frontline golf villas overlooking the Real Club de Golf are typically set on plots of 4,000m2 or more, offering a delightful alternative for those who love to look out over its manicured green landscape. The top villas, fully refurbished and brought up to date with the latest amenities, can command prices of up to €7,000,000, yet it is also possible to find a renovation project villa on a 2,000m2 plot for under €1,000,000. Depending on your budget and priorities, there is a Costa Sotogrande villa in the Kings and Queens area that is right for you.

By The Holmes Team · November 23rd 2016