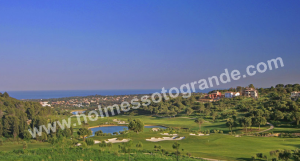 As a luxurious Mediterranean resort destination, Sotogrande is naturally most closely associated with the balmy summer months when its beach clubs, nightlife and the marina burst with life. However, for residents and visitors alike the rest of the year also has a lot to offer, with the important golf season mostly concentrated in the period between September and May. Sailing is popular in summer, but just as vibrant in spring and autumn, yet there are many activities and attractions specific to winter that make it a very special time of year to be in Sotogrande.
Sotogrande outdoor activities
The mild, usually sunny weather this part of Southern Europe enjoys in the winter months makes it ideal for beach walks, cycling, hiking in the country and horse riding trails that highlight the natural beauty that surrounds Sotogrande. The facilities and opportunities for all these pursuits are many, and the choice of routes includes the coastline, the wetlands of the Guadiaro River, the valleys and the mountain ranges of the interior. Many also make use of the mild temperatures to play golf more regularly at beautiful courses such as the Real Club de Golf Sotogrande, La Reserva and Valderrama, while others head for Sotogrande's first-class tennis and padel clubs.
Sotogrande Indoor activities
With its friendly cosmopolitan character, Sotogrande offers a great deal of community spirit, especially during the festive season, when charity drives, cultural events and Christmas fairs add to the seasonal ambiance. A lot of people who own properties here escape the cold of the North and choose to spend the festive period with friends and family, gathering at home and visiting the good choice of cosy, fine dining restaurants in the area. It is also a tradition at this time of year to have lunch at a venta, or country restaurant found in the surrounding villages and along rural roads.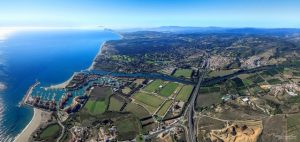 Discover the region
Cooler temperatures also make day trips into the countryside and up along the coast highly agreeable. Sotogrande is very centrally located, putting it within close distance of Gibraltar, Marbella, Málaga city and also a host of charming Andalusian mountain villages and country towns such as Gaucín, Casares, Ronda, Grazalema and Arcos de la Frontera. Right on your doorstep is the rural village of Castellar, which offers hiking trials and country eateries along with a quaint hilltop settlement now mostly populated by hippies. A little further afield are fascinating historic gems such as Cádiz, Jerez de la Frontera and of course Seville, all of which offer some of the finest cultural sights, dining and big city ambiance in Europe.

If you would like authoritative information on the Sotogrande properties and lifestyle, please consult Holmes Sotogrande, the specialists in this area.

By The Holmes Team · December 21st 2016