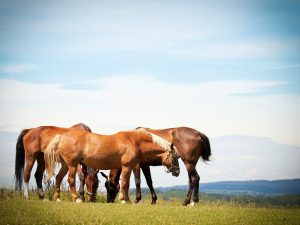 Since the beginning, Sotogrande has been known for its horse culture and outstanding equestrian facilities. Polo, dressage, eventing, cross country and show jumping are all important events on the Sotogrande sporting calendar.
The three main installations, Dressage Sotogrande, Endurance Equestrian and Sotogrande Hipica provide training for all the main disciplines, for beginners right through to competing gold medallists taking part in national and international events.
On 28th May, Dressage Sotogrande excelled at the II Copa Andaluza, which was held at the Hacienda Marina in Los Altos de Marbella, securing ten podium spaces and a fourth place at the Al Andalus classical dressage competition. Their youngest riders took gold, silver and bronze in their class and the team also took home winning medals in six further categories.
Southern Spain offers the ideal climate for all outdoor sports, and equestrianism is no exception ‒ and available all year round. Riding holidays with gallops along the beach and hacks into the campo are much sought after in this area, with visitors travelling from far and wide to enjoy their favourite pastime in the glorious sunshine and exceptionally beautiful surroundings of this part of Cádiz province.
Residents also appreciate the availability of local schools where they can improve their skills or learn new ones.
Sotogrande riding schools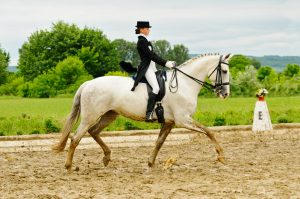 The School of Dressage Sotogrande offers riding and dressage lessons for all riders, regardless of age and experience, as well as
horse taming and a horse buying and brokering service. It's located at the Maitreya Equestrian Centre in Finca Mar de Naranjos on the road to San Martín del Tesorillo.

Sotogrande Hipica is based in the beautiful Old Valderrama Cortijo and caters for every riding discipline. With pony club summer camps, organised hacks, intensive courses, group and individual lessons, livery and horse rental, the Sotogrande Equestrian Centre has something to offer everyone interested in riding and/or horse care and management.

Experienced riders looking for something a bit less formal might be interested in Endurance Equestrian and their long-distance one day races covering from 40 kilometres to 160 kilometres over all types of terrain. This is one of the most exciting equestrian sports and it's growing in popularity all over the world. Carefully controlled, with regular veterinary checks, it's a challenging and adrenaline fuelled experience inviting riders to see a different side to the stunning natural landscape surrounding Sotogrande.

Sotogrande is the Costa del Sol's main destination for equestrian facilities and continues to be frequented by many visitors from all over the world, including royals and celebrities looking to enjoy their sport away from the crowds. Why not join them?

If you are interested in property for sale in Sotogrande, please contact our helpful team.

By The Holmes Team · June 13th 2017