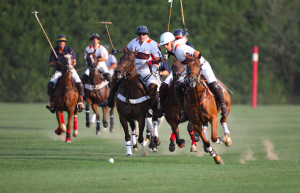 Summer in Sotogrande is a period when the resort becomes a lively hub of activity with visitors arriving from around the globe. One of the season's main attractions is the polo at the Santa María Polo Club. This is a highly regarded location on the world circuit and it is the ultimate club in Spain for the sport. The club is holding 20 tournaments this year and the Gold and Silver Cups, which bring the best polo teams from around the world to Sotogrande, are highlights of the summer tournaments.
The main event this year is the 46th International Polo Tournament, which starts on 26th July and finishes on 27th August. Entry is free and this year the Santa María club is expanding the days of play and adding even more events, plus a Sunset Valley Festival that will be held during the first two weeks of August. It will host four concerts, including well-known names such as Hombres G and international stars John Newman and Ara Malikian.
Indeed, the summer polo season is always about much more than polo alone thanks to the ever-expanding boutiques and pop-up bars at the polo grounds. There are at least 40 of the very best brands that will have 'shops' at the club, plus an array of restaurants and bars adding to the 'after polo' experience. There is no shortage of opportunities to sip a glass of champagne or a refreshing gin & tonic.
As you can imagine, Sotogrande, which is already cosmopolitan, becomes even more so, and it is not unusual to spot celebrities and royalty around the town when polo is not being played. You may meet some in Takito, a polo equipment shop run by an Argentinian family that is close to the Santa María club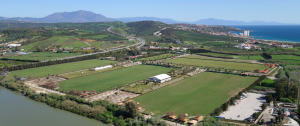 The Santa María Polo Club has been in existence since 1965 and its continued success is a testament to the calibre of its
manicured grounds and well-tended polo pitches, as well as its ability to stable 1,500 polo ponies during the peak summer season. Polo is now firmly a central element of Sotogrande life and because it offers such a wonderful summer of all-round entertainment, it will continue to do so. If you have never been to a polo tournament before, make this summer the time you discover the sport of kings in Sotogrande.

Please contact us if you would like to know more about the beautiful homes for sale in Sotogrande.

By The Holmes Team · July 25th 2017