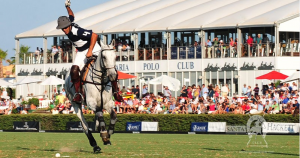 The news that Sotogrande's Santa María Polo Club will be hosting the European Polo Championship on 6 September 2012 was greeted with great enthusiasm by lovers of the sport in this part of the world. Already an important European and global centre of polo, the venue has played host to a large number of major international competitions, including the Andalusian Championship and currently being played at Santa Maria's Los Pinos, Rio and Puente de Hierro  polo grounds, the 41st International BMW Polo Tournament, with low, medium and high goal teams battling it out through the month of August to win the Bronze Silver and Gold Cups. As well as the High Goal Gold Cup being one of the worlds most prestigious trophies of the year to win.
Set amid beautiful greenery, the Santa María Polo Club is where sport, glamour and socialising in style come together, making this a very popular spot during the season. Just picture champagne and cocktails under bright blue skies. In the evening,  the after polo parties hosted by Scapa Polo Lounge is the place to be seen, with dancing until the early hours. The Los Pinos facilities are a must to visit whilst the Polo is on this month.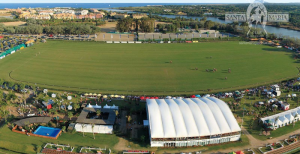 This year's grand tournament will bring Europe's best players together, as well as 250 of the finest polo ponies, as the bi-annual tournament organised by the International Polo Federation gets underway. Thanks to its illustrious history and superb facilities, the Santa María Polo Club will no doubt do the IPF proud and promote this region further among the many international visitors. An even greater feather in the cap of Sotogrande polo is the fact that the Santa María Polo Club was the only one in Europe considered capable of organising such an important event at short notice.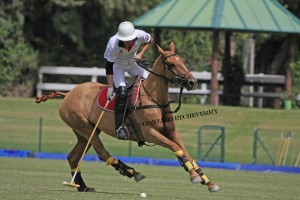 Among the main competitors will be reigning champions France, host nation Spain, who were beaten finalists last time round, and Great Britain, which is always a force in the sport. Visitors to the games will be treated not only to the highest standards in this singular sport, but also to a stylish but friendly ambience set within the sunny greenery of one of Europe's finest resort areas.

Photos courtesy of: Santa Maria Polo Club and OM Sports TV

By Jackie Cruz - Manifesto · August 9th 2012