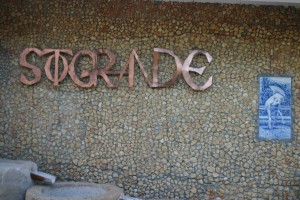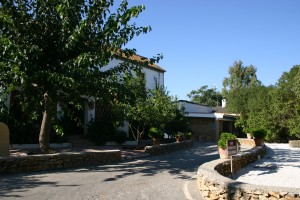 With its open spaces and easily accessible natural surroundings, Sotogrande is an ideal setting for horse riding enthusiasts, with an equestrian tradition that dates right back to the time when Colonel McMicking marked the spot that would become one of the most exclusive locations on the Mediterranean.
Right from the outset, horse riding has formed part of a lifestyle focused on the clement weather, sport and an outdoor way of life that has become engrained here. Golf, yachting, tennis, polo and horse riding are central to this and are therefore highly developed both in the standard of facilities and the level of accomplishment.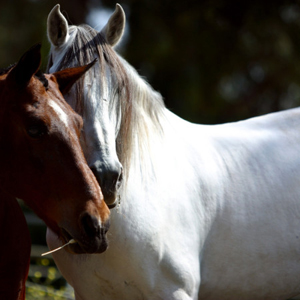 Equestrian traditions
Sotogrande Hípica is the home of horse riding in the area. Set upon the rolling hills bordering La Reserva Club de Golf, it is a 6,5 hectare complex dedicated to all things equestrian, with facilities ranging from livery services and a veterinary clinic to a shoeing area, 103 comfortable stable boxes, a shop, support offices, a comfortable bar-restaurant and lots of shaded pastures for the horses.
Kept outdoors as often as possible and loving the warm climate, they are looked after with care and attention by Andres Montero and his dedicated team of animal lovers. Among them are trainers, handlers and stable hands as well as maintenance staff that keep horses and facilities alike in top condition. The latter include a series of arenas dedicated specifically to ponies, dressage, show jumping and warming up, as well as a cross-country track where eventing teams go through their paces.
"We're lucky to have great facilities," says Ferdi, who personally cares for a selection of prime horses. "They're available for training, riding and also to maintain fitness levels and keep the horses healthy, but most people who ride out follow the tracks alongside the golf course and straight into open countryside, which opens up into a fantastic option of different routes."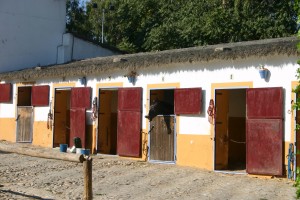 Stylish in that understated and laidback manner that is typical to Sotogrande, the equestrian centre is equally popular with children and adults, with livery services provided to around 40 horses and ponies belonging to local residents. Added to these are the 42 horses of Sotogrande Hípica itself, making the original Cortijo Valderrama estate on which Sotogrande Hípica stands home to a total of over 80 horses of varying breeds and specialised abilities. Building on a rich history, the centre is also home to various local and international competitions, with the technical regulation standard facilities and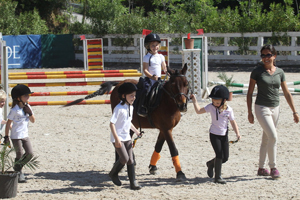 hospitality services to match.

Peaceful, spacious, secluded and yet endowed with inspiring views across the fairways to the sea, this is a horseman's domain complete with an authentic finca ambience that combines modern facilities and spotlessness with rustic charm and the kind of established feeling that cannot be created overnight. McMicking's old colonial style home still stands proudly among flowering pastures, now part of an equestrian complex that draws local residents as much for its equine traditions as for an atmosphere that encapsulates the very essence of Sotogrande.

By · October 12th 2012