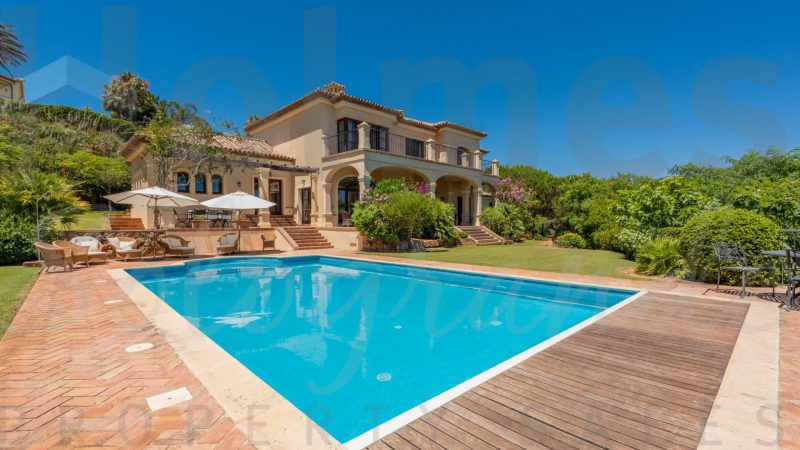 Architectural trends and fashions come and go but quality and style remain timeless classics, especially when set in a privileged location such as Sotogrande. This is true of this superb eight-bedroom, five-bathroom villa, whose location, views and very ambience exude the idyllic Mediterranean lifestyle that draws so many to these shores.
Situated close to a series of golf courses, racquet clubs, horse riding facilities as well as the pretty marina of Sotogrande and one of the finest polo clubs in the world, the 573m² home with 97m² of covered and open terraces is set upon a mostly level plot of 2,280m². From within the verdant embrace of its beautifully landscaped gardens, the views across Sotogrande's shoreline to the blue Mediterranean Sea sparkling in the distance is simply mesmerising.
Its azure hues blend with those of the swimming pool and Andalusian skies, flanked by the garden's tones of green and the bright exuberance of flowering plants. Though a pleasure to live in permanently, it is the kind of Mediterranean holiday home that dreams are made of – just right for the enjoyment of the iconic Andalusian way of life.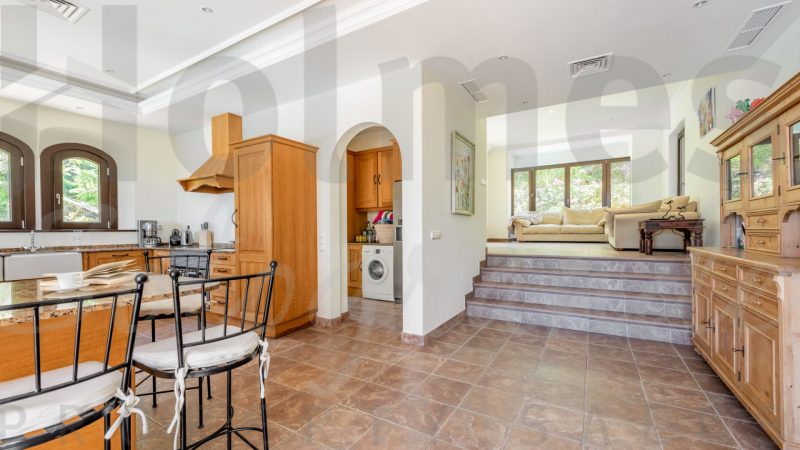 The villa's attractive Mediterranean styling blends in with its surroundings, combining quality natural materials with a long list of amenities and modern comforts, including elegant living space, a well-equipped quality kitchen with full catering capacity, lots of space and natural light, cosy fireplaces, panoramic terraces on the ground and first floor, fine architectural and decorative detailing, lots of comfortable accommodation and stylish bathrooms.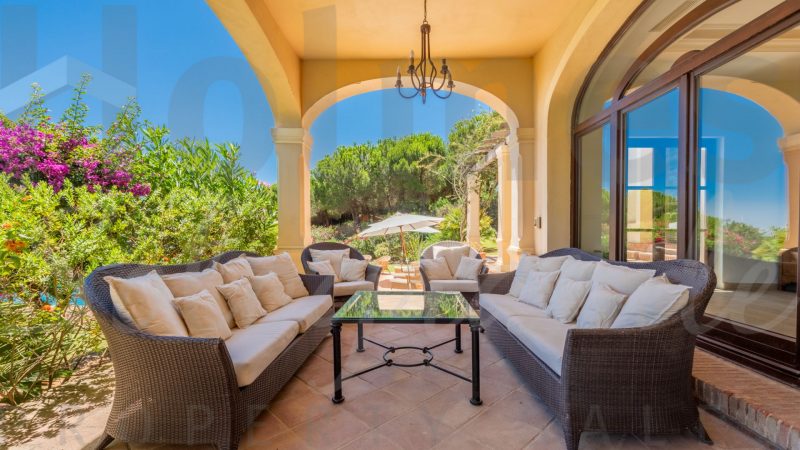 The views and ambience created by the gardens, terraces as well as the interior of this stunning Sotogrande villa make this the perfect setting in which to enjoy classic Mediterranean moments and create lasting memories. All around you are greenery and beautiful views, with an abundance of spots in which to take in the sun, relax and entertain in the finest Sotogrande style.

Contact us now for more information or to arrange a viewing.

By The Holmes Team · August 16th 2019