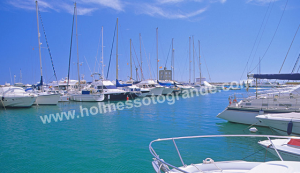 Ringing in the New Year with fireworks and festive celebrations, Sotogrande looks to 2017 with enthusiasm and a good feeling.
Having looked back on a year of growth and development, Sotogrande has an upbeat and dynamic feel about it. Building on a good golf season that flanks the summer period, the main June to September holiday season saw record numbers of hi-end visitors and homeowners spend time in the resort community in 2016. The marina, shops, restaurants and golf courses were livelier than ever, and this trend is set to continue in the new year.
The same applies to the markets, cultural events, cafés, beach clubs and the famous international polo competitions, all of which continue to welcome more visitors as a growing number of discerning tourists and homebuyers discover Sotogrande. "There are also people who are rediscovering the pleasures of Sotogrande, which offers a delightful alternative to Marbella, about half an hour away," says Ben Bateman of Holmes Sotogrande.
Sotogrande in vogue
As a result, the hotels, resorts and rented villas and apartments in Sotogrande enjoyed a very high level of occupation, which added to the overall atmosphere and lively daytime and evening events, many of which take place around the marina. "With its restaurants, cafés and shops, the marina is traditionally the social hub of life in Sotogrande, but the Santa María Polo Club, the golf clubs and beach clubs are also social meeting points."
We've seen new businesses open, adding to the choice of shops, restaurants and entertainment spots, and the marina is also livelier than ever, while the new owners of Sotogrande S.L. are progressing with their plans to beautify the residential and public areas, add new cultural and social events, and create a fantastic lifestyle area around the golf club and the country club in La Reserva. "The brand new lagoon there will soon be taking shape and it's an exciting new lifestyle addition to Sotogrande," says Ben.
Property prospects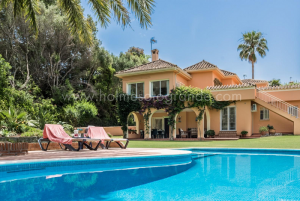 In keeping with this, property sales and prices have been showing a healthy evolution, with Sotogrande property for sale being snapped up quicker and more eagerly than we've seen for some time. "The new build modern Sotogrande villas and apartments are particularly in vogue, but the great value and luxury offered by existing homes is also appreciated by clients, many of whom like the prime locations and easy modernisation potential they offer."

If you are interested in Sotogrande villas for sale, apartments for rent in Sotogrande or plots for construction please contact Holmes – we are the Sotogrande experts with the best service and property selection.

By The Holmes Team · January 10th 2017