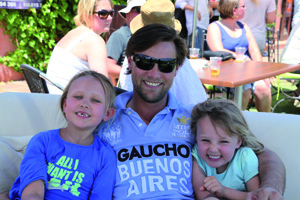 Ian and Jackie Bateman have built up an enviable reputation for quality of service, ethical practice and product knowledge over the years, and now a new generation is ready to continue this success and take Holmes Sotogrande into the future.
Having grown up in Sotogrande and within this family-run business, Ben Bateman knows both the company and the location inside out. After ten-years at Holmes he now takes on a more senior role, injecting youthful energy and 21st century know-how into an established and respected real estate firm.
No one knows a place better than the people who have grown up in it. What was it like growing up in Sotogrande?
Magical, and also very privileged in the sense that we had the kind of space and freedom most kids dream of. After school we would go to the beach, play out in the countryside or learn tennis, golf and horse riding. Sotogrande is peaceful and safe, with lots of space, so ideal for children, but another facet that makes it special is the fact that there are people from so many different parts of the world, yet we all form a community together. The charm of Sotogrande is that it is a place like nowhere else, where the magic gets under your skin and people just want to keep coming back, for this reason I have lifelong friends from all over the world. I am over the moon that my own children are growing up in this special environment.
You grew up in a real estate family. Were you exposed to the company from a young age?
Yes, I remember the discussions at the dinner table were often about the business, so we learned about it from a young age, which was augmented by helping out in the holidays. I didn't mind at all because I had lots of time to enjoy myself and was always very interested in the company anyway. I love Sotogrande and also have a passion for property, so you could say it is in the blood.
What is your role within the company?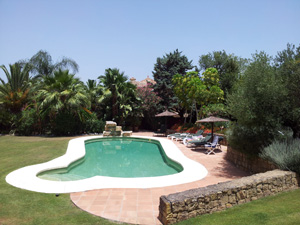 My main roles are sales and also ensuring that we stay up to date with the latest developments in marketing and business development, but at Holmes Sotogrande we are a highly flexible team, so we don't stand on ceremony but work together as a team to get things done. This means that you have to be able to turn your hand to a lot of things, and that keeps you on your toes and makes the work varied and fun.
What part of the job do you enjoy best?
Meeting new people and helping them find their ideal property and knowing years later they are still so happy in the place I helped them find. It gives you a great sense of satisfaction and is a real pleasure to know that you have helped a new family enjoy and come to love Sotogrande.
Holmes Sotogrande is a prominent and well-respected brand. What is your vision for the future of the company and which are the specific strengths you will be bringing to it?
I hope Holmes can continue to provide the same high standard of service it always has, and with my background and passion for Sotogrande and real estate that is exactly the task I have set myself. I have had the opportunity to learn from the best, and while I will work hard to ensure this is a company that is up with the times we will always maintain the strong ethical principals that have earned us such a valuable reputation.
How is the market changing and how are you adapting to these new realities and challenges?
The market has been tough for the past four years or so, but if you stick to your guns and believe in what you do you will see the tough times through and come out of the recession stronger. Naturally we also ensure that we are efficient as a company, stay up to date with the latest trends in the sector and provide the kind of service that makes people come back to us. This requires continuous analysis of market conditions, as it is so important to know your market well. This is a time of change but also opportunity for those who make the effort to look to the future and keep ahead of the game.
What have been some of the main contributions and changes you've made to the company, for instance in relation to online marketing etc.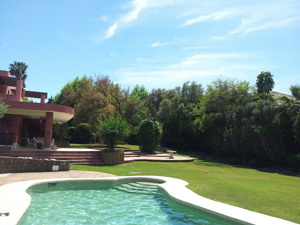 I have been involved in the re-launching of our website, with a new blog and an active presence on social media sites such as Facebook, Twitter and Google+, as well as the rebranding with what I feel is a younger and fresher look for the future, yet one that maintains our identity. For the past two years we have also been working very closely with Knight Frank in London, a partnership we hope to maintain for many years to come. The real estate market is increasingly global, and with new technological tools and buyers coming from a wider geographical range you have to adapt to changing conditions. It's a challenge, but also quite an exciting time to be in this business.

By Jackie Cruz - Manifesto · July 20th 2012