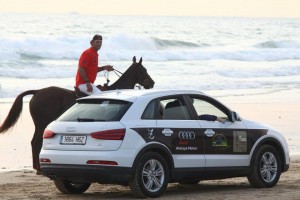 Picture this – sitting on a beautiful sandy beach overlooking the Atlantic, and a full crowd as you watch horse racing on the beach and a game of beach polo. Yes, indeed, polo on the beach, with all the style and charm of the sport but in an even more evocative setting than normal. Watching the Derby and the Beach Polo last weekend was an appreciative gathering of surfers, locals and a good number of Sotogrande residents who had made the short trip along the coast to the Costa de la Luz.
Indeed, the setting was Atlanterra, a rather luxurious enclave on the edge of the picturesque little fishing village of Zahara de los Atunes – and not Hawaii or some other distant location you might have imagined. The event was the Gran Premio Atlanterra sponsored by Audi, with the only enclosed beach polo tournament in the world, set inside the castle walls, along with the Derby a total of three horse races on the beach, which have been held since 1962 and this year celebrated its 50th anniversary.

As one of the main centers of Polo, the Sport of Kings, in Europe, Sotogrande's part-time and year-round residents share a passion for the noble game. Though the Santa María Polo Club hosts a full season of top international competition, the opportunity to watch a game in a setting as romantic as the long sandy beach of Atlanterra offers a whole new experience.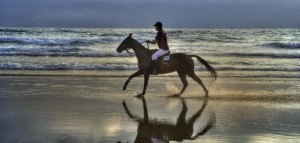 If it was so for the 3000 or more spectators, watching the Derby on the beach on the Saturday and followed by the exhibition of  beach polo on the Sunday, so it was for the riders and players alike. "It was really quite a lot of fun, very well organised and a real pleasure to be involved," said Andrew Nulty.
This year's edition of the Gran Premio Atlanterra Derby and Beach Polo, which culminated on Sunday 30th September with the exhibition match of Beach Polo, saw the home team Atlanterra Polo, with Andrew Nulty, Mario Gomez and  Luciano Irazabal, edge Cruzcampo 7-5 on penalties to take the trophy in its anniversary year, supported by an enthusiastic crowd.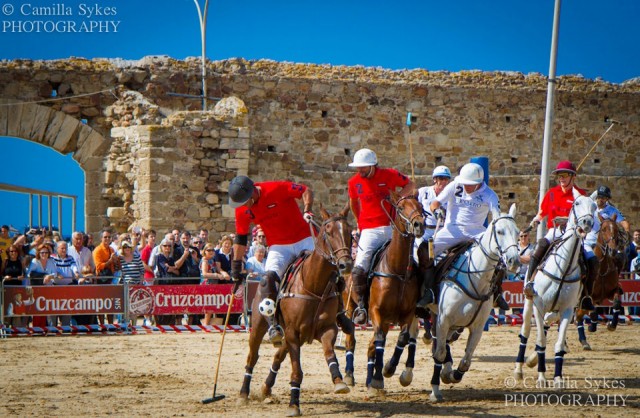 Atlanterra and Zahara are but two of a wonderful choice of experiences along the Costa de la Luz, a region of great natural beauty, fine seafood cuisine and authentic Andalusian charm right on the doorstep of Sotogrande. Other special places include the expansive Alcornocales National Park, the surfers' paradise of Tarifa, the golden sands and Roman ruins of Bolonia, and classic rolling hills dotted with Spain's iconic black toro bravo bulls.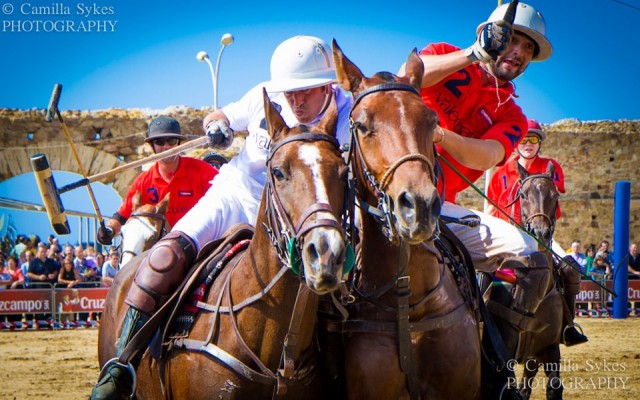 Whilst Sotogrande is on the Coast del Sol on the shores of the Mediterranean, the Costa de la Luz is only a short drive away, On the Atlantic coast. With its golden sandy beaches it is much less developed than the most of the Spanish  Mediterranean Coast line and gives you a glimpse of Spain 50 years ago. No wonder many Sotogrande residents  enjoy the sophistication and amenities that Sotogrande has to offer for most of the year but choose to escape with ease to this relatively unspoiled coastline for long weekend breaks. Here in Sotogrande it is clear we have the best of both worlds right on our doorstep.

Special thanks to Camilla S Photos, on "Facebook", for her photos. 

By Jackie Cruz - Manifesto · October 5th 2012