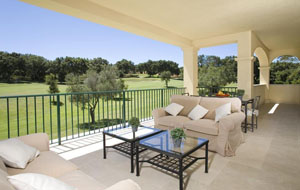 San Roque, originally founded by residents fleeing the Anglo-Dutch forces that seized Gibraltar in the 18th century, is a typical small Spanish town a little to the northwest of 'The Rock'. Charming though it can be, the town of San Roque offers a very different environment to that of the other San Roque – a luxury country club settled around a sprawling golf course and its attending five-star resort hotel.
Though situated roughly midway between Sotogrande and the actual town of San Roque, the San Roque resort is generally regarded as an extended part of Sotogrande. Where the town is an ancient maze of narrow streets and sleepy squares that can trace its origins over 2,500 years back to the Phoenicians, modern day San Roque Club is no more than a few decades old.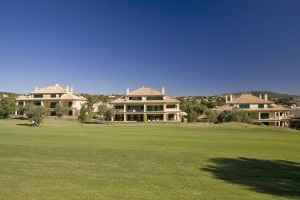 While it does have a small 'village style' congregation of holiday chalets adjoining the luxurious Suites at San Roque Club, the San Roque Club itself is a study in luxurious homes fronting expansive fairways amid views of countryside and sea. Those who stay in this elegant modern-rustic hotel almost inevitably share a love of golf with those who have chosen to live or own a part time property here.
Golf may be the most obvious attraction, but with a luxury club house, 4 restaurants, football academies, the beaches of private coves and the pleasures of nearby Sotogrande on a silver plate, San Roque has more strings to its bow than just the one. More of a holiday resort to Sotogrande's more settled residential areas, this is an area that attracts many owners of holiday homes, who come here with the family in summer and to play golf during the remaining months.
The offer of real estate varies from luxurious apartments and townhouses to grand villas in a variety of styles and sizes, though views of lush greens and the blue Mediterranean are very much the thing to aspire to when looking for a home here.

For a selection of property for sale in San Roque visit our website

By Jackie Cruz - Manifesto · March 13th 2014