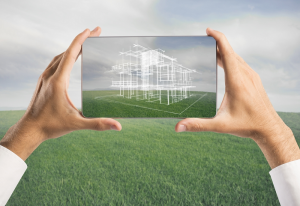 With the sale of the last apartments in the Ribera del Marlin development in the Sotogrande Marina, the focus of newly-built properties in Sotogrande has shifted not exclusively, but primarily to La Reserva. Or more specifically, the residential area surrounding the La Reserva Club Sotogrande, which comprises one of the most prestigious golf courses and suitably stylish clubhouses in the region.
Sotogrande has ambitious plans for the area, keen to create a residential environment of exceptional quality that equals the best that Marbella has to offer yet retains the philosophy and spirit of Sotogrande. The plans include the creation of a luxurious lakeside club complete with beach and luxury amenities in a large lake surrounded by the rolling terrain of the golfing greens.
From here, the views across the fairways down to Sotogrande's marina and the coastline are quite impressive, especially with the Rock of Gibraltar looming up behind. It is the ideal setting for a luxurious country club environment centred upon golf, views and a rarefied natural setting. La Reserva is already home to a small collection of villas, apartments and townhouses in Mediterranean style, but the new villas to be built here in the coming years will feature a more contemporary architectural style as well as 21st century features and technical amenities.
Modern ecological development
In contrast to the somewhat boxy white architecture that has been so in vogue in other areas, however, La Reserva will offer a gentler and more varied interpretation of modern styles, incorporating softer, earthier tonalities as well as a less rigid geometry. As there is an ecological philosophy behind new development at La Reserva de Sotogrande, the emphasis is also on designing and orientating the properties in such a way that they merge into the surrounding landscape – offering space, style, comfort and views whilst complementing rather than fighting the natural beauty that envelops this setting.

The ultimate interpretation of this design and development philosophy is The Seven, a landmark project that is not only one of the most luxurious in Sotogrande but all of southern Spain. The project consists of seven ultra-luxurious mansion-style villas built into gently sloping land and surrounded not just by expansive private gardens, but also a large, private parkland area that creates a green buffer zone between these seven superlative Sotogrande villas and the neighbouring golf course and residential areas. Penned by world-leading architects, The Seven is set to take new Sotogrande development to another level.

Please get in touch with Holmes Property Sales if you would like more information about new property for sale in Sotogrande.

By The Holmes Team · May 25th 2017