This is our Holmes Advert El Periódico 24/2/2021, 2 luxury modern style villas in Almenra and Casa de Los Leones in the Kings and Queens area in Sotogrande Costa.
HSS6-1330  Casa de los Leones, one of the most luxurious and exclusive properties in Sotogrande. 📹 Youtube Video
HSN3-1356 Casa Panorama, a contemporary newly built luxury villa surrounded by the privileged natural setting of Sotogrande Alto. 📹 Youtube Video
HSN3-1002 South-facing contemporary style villa built in 3 levels overlooking a green zone, close to the Inernational School and to the new Hotel Almenara SO / Sotogrande 
And also these three wonderful villas in Las Cimas de Almenara, one of the most privileged enclaves of the Almenara golf course.
HCIM2-1339
HCIM1-1000
HCIM1-1084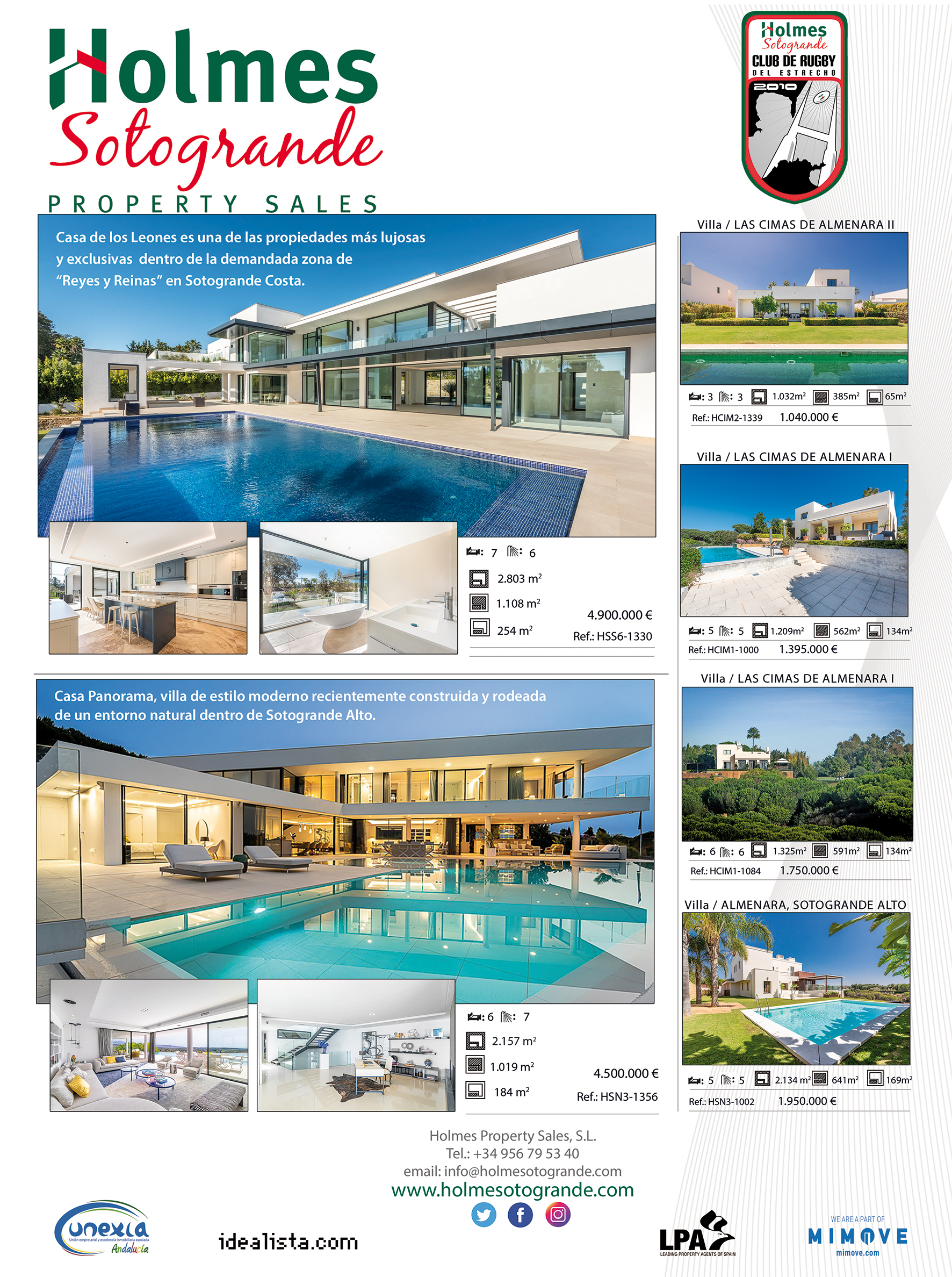 By The Holmes Team · March 2nd 2021