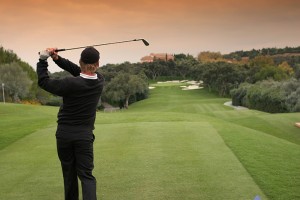 Think of Sotogrande and two sports spring to mind—polo and golf.
It is no overstatement to say that this stylish resort made up of luxury villas and marina apartments has gained worldwide renown largely due to the quality of facilities for these two elegant past times. This is no coincidence, as both were central to the vision of Sotogrande founder Joseph McMicking when he decided to create an exclusive enclave for an international jet set looking for a tranquil lifestyle in the sunshine of southern Spain.
He realised that by using the twin attractions of these two sports, he would not just provide residents with first class facilities, but raise the profile of Sotogrande around the world by hosting high-ranking international events.
Valderrama and the Ryder Cup
In the case of golf, it culminated in the biggest tournament ever played in Spain—the 1997 Ryder Cup at Valderrama, which also hosted the European Tour's end of season Volvo Masters for many years, but before Valderrama, there was the Club de Golf de Sotogrande—later to be awarded the royal title Real by King Juan Carlos I.
This course, the first in Europe to be designed by renowned American architect Robert Trent Jones opened its doors in 1964, and as well as being an instant success was highly innovative. Never before had a European course been seeded with Bermuda 419, a hard wearing and fast growing turf. Moreover the course was the first in Europe to feature an automatic irrigation system—vital in the dry and sunny conditions that helped make Sotogrande such an attractive location to start with.
The quality and design of the course quickly made it popular with amateurs and professionals alike and it became a venue for a string of prestigious tournaments. The Sherry Cup, first held in 1970, has since evolved into the European Championship of Nations Cup, one of the most prestigious titles in amateur golf. The individual trophy has been presented to some of the biggest names in golf, including Padraig Harrington, Sergio García and Rory McIlroy.
Superstar Ballesteros at Sotogrande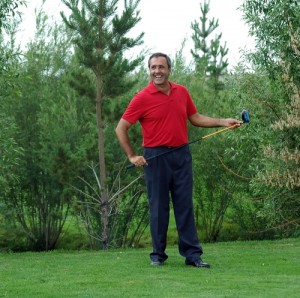 Another golfing superstar to have made a name for himself at Sotogrande is José María Olazábal, who won the Spanish Amateur Championship when it was held at Real Club de Golf in 1983. While the legendary Severiano Ballesteros took the honours when the Spanish Professional Championship was held there in 1987.

Between 1996 and 2001 the course, along with San Roque Club, was the site of the European Tour Qualifying School. Players of the stature of Ian Poulter, Geoff Ogilvy, Justin Rose, Niclas Fasth and Nicolas Colsaerts will have fond memories of the Sotogrande area, as they all earned their European Tour cards on its courses.

Over the years the Real Club de Golf Sotogrande has been highly successful in keeping the area on the world stage. Now a private members club, it is still regarded as one of the best courses in the country and remains a big draw for people looking to buy a property in the area—ideally with a view over its wonderfully undulating park landscape.

Holmes Sotogrande has a selection of fine villas for sale in and around Sotogrande, please contact us for more details if you would like to join this exclusive community.

By Jackie Cruz - Manifesto · October 27th 2015