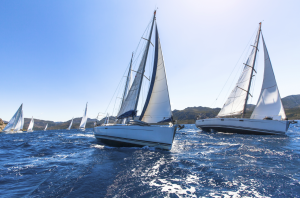 The Sotogrande lifestyle of quality homes set in a natural setting with some of the finest outdoor leisure facilities in Spain—if not Europe—on the doorstep has proven to be exceptionally alluring to an international clientele.
For those looking to enjoy the Andalusian indoor/outdoor way of life to the full there can be no better location, with a plethora of sporting activities, nature trails and water sports available to residents of the exclusive estate.
When considering the leisure options of the area, first thoughts turn to golf and the equestrian world—hardly surprising with the famous Valderrama golf course and Santa María Polo Club located within the environs of Sotogrande—but there are plenty of other options too. Below we take a look at the outdoor leisure activities available in this delightful corner of Andalucía…
Golf: The most famous of Sotogrande's five championship golf courses is Valderrama, which hosted the Ryder Cup in 1997 and boosted the Costa del Sol's entire golf industry with its high profile. Less well known are the other courses, despite the fact that they are all of the highest quality and several have hosted professional tournaments. These courses—designed by renowned architects such as Cabell Robinson, Robert Trent Jones and Dave Thomas—include La Reserva Club de Golf, Real Club de Golf Sotogrande, and neighbouring The San Roque Club, which features two courses. These clubs are about much more than golf though, providing as they do hubs for Sotogrande social life within their luxurious clubhouses.
Equestrian activities: The Santa María Polo Club delivers world-class facilities for not just polo, but a whole range of horse-related activities. Riding lessons and hacking trails through the beautiful countryside are just some of the options available at the club, which is being transformed by an ambitious investment programme to make it Europe's premiere equestrian centre.
Water sports: Sotogrande's picturesque marina is a superb location for lovers of the high seas. With 1,400 berths, there is plenty of room to tie up your yacht, while theReal Club Marítimo de Sotogrande offers sailing lessons and organises races and regattas. The marina is also the setting for numerous restaurants and bars in which to unwind and relax. The splendid sandy beaches offer further opportunities, with a nautical centre providing the chance to participate in a variety of more energetic sports from kite-surfing to snorkelling.
Ball sports: Two racquets clubs let people indulge their passion for tennis, as does the Soto Tennis Academy, which has rapidly attained an international status. For those into team sports, Sotogrande also has a thriving Rugby club that plays against teams throughout Andalucía.
These are just some of the options available in the area. Not to be forgotten are the limitless opportunities for hiking and cycling in the countryside surrounding the area. Should you wish to lead the Sotogrande lifestyle please contact us. Holmes Sotogrande has a fine selection of villas and apartments for sale in the area.

By The Holmes Team · April 28th 2016